Zivyak Media Group Buys San Jose Magazine

Folded in 2008, San Jose will relaunch in 2010.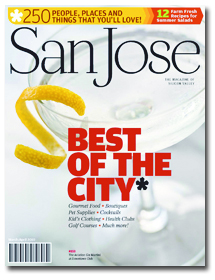 Zivyak Media Group, publisher of Berkshire Living, has purchased the assets of San Jose magazine from Renaissance Publications. San Jose folded in December 2008 and Zivyak plans to relaunch the magazine in 2010, according to CEO Michael Zivyak.
San Jose will undergo a redesign by award-winning art director Pete Ivey (formerly of Portland Monthly and now a freelancer in the Bay Area) and will be hiring new employees over the next few months. The magazine will relaunch with distribution of 30,000.
The acquisition represents cross country expansion for 25,000-circ. Berkshire Living, which serves western Massachusetts and also publishes spin-offs Home+Garden and BBQ: Berkshire Business Quarterly. "My wife's family is from San Jose and I couldn't imagine leaving the 10th largest market in the country without a good looking, solid city book," says Zivyak. "I don't believe print is dead and a city needs a good magazine."
Regional Media Advisors represented Zivyak Media Group in the deal.
Meet the Author
---