Zite Enters Booming Mobile Content Market with iPhone App

ESPN the Magazine gains 5 million users through smartphones, per Affinity.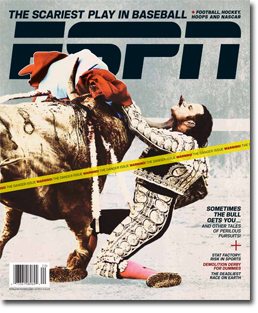 Zite, the free personalized news app for the iPad, is moving to the mobile phone market. Current Zite users can save their iPad profiles and access their personalized content feeds from their smartphone devices; users who are new to Zite are able to create their profiles through the smartphone app.
Zite enters the smartphone market at an opportune time. According to recently released data culled during Affinity's American Magazine Study, more than 100 million consumers, or 43 percent of American adults, own smartphones. 29 million of these consumers have accessed magazine-branded content through apps and the mobile web, per Affinity.
Affinity also totaled up the magazine brands gaining more than one million consumer visits to their app and web properties via smartphones a month. ESPN the Magazine comes out on top, with over five million monthly smartphone visitors. People magazine landed second on the list, with 3.99 million mobile phone visitors.
WebMD the Magazine, Sports Illustrated and TV Guide all topped over 3 million smartphone visitors, according to Affinity counts. TIME, Us Weekly, Maxim and Entertainment Weekly each brought in over 2 million users through mobile phones.
Rolling Stone rounds out the top 19 mobile-friendly mag brands, attracting 1.228 million visitors.
In March of this year, a group of publishers (including TIME, Dow Jones and The Washington Post) sent a cease-and-desist letter to Zite. Claims involved copyright infringement and misuse of intellectual property. Despite these issues, CNN purchased Zite in late August for a reported price of $20 to 25 million.
Zite is part of a crowded market, with free news aggregation apps like Flipboard and recently launched Google Currents also available for smartphone and tablet platforms. Publishers like Bonnier have reached partnership agreements with these apps, many with the hope of bringing content to new audiences. Sean Holzman, chief brand officer of Bonnier, told FOLIO: about the publisher's new relationship with Google Currents, "For us, its not a paid model. It's providing our content to Google, where they have the aggregation tools where they can deliver it to people on the platform, and then eventually bring models that will come into play with that. One way will be advertising."
Affinity releases its American Magazine Study bi-annually. Partnering with comScore's Media Matrix Data, the aforementioned numbers are monthly averages gathered during a six-month period.
Meet the Author
---