Ziff Davis Reaches Agreement with Creditors

Tech publisher hopes to emerge from bankruptcy protection in June.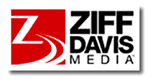 Ziff Davis Media has reached an agreement with an ad hoc group of shareholders which effectively allows the company to exit from Chapter 11 bankruptcy protection, possibly as early as June.
According to Ziff Davis CEO Jason Young, the agreement with the company's senior secured noteholders and official committee of unsecured creditors "reflects their confidence in the strength of our business and our ability to unlock the underlying value in the company. We believe that [the agreement] provides the highest value and best outcome for all constituents and leave us with a strong, de-leveraged balance sheet."
The agreement de-leverages the company's balance sheet by converting more than $428 million in funded debt to a new common stock and a new loan note not to exceed $57.5 million, the Ziff says.
The tech media publisher has carried a massive debt load since private equity firm Willis Stein & Partners acquired Ziff Davis' magazine division in 2000 for $780 million. Today, the company carries $380 million in long-term debt.
As part of its bankruptcy protection, which was filed early last month, Ziff Davis announced that the group of senior secured note holders agreed to pay up to $24.5 million, in what Young at
the time called
"go-forward equity," to fund the company's operations during and after the Chapter 11 case.
Ziff Davis will ask the bankruptcy court to approve the noteholder agreement in June and says it expects to emerge from bankruptcy not long after.
Ziff Davis Media publishes PC Magazine, Electronic Gaming magazine and ExtremeTech.com.
Meet the Author
---