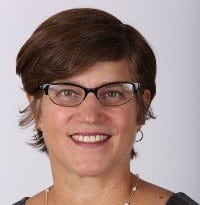 This is the first in a series of Q&A's with panelists appearing at the Folio: Association Media Summit on May 3rd in Washington, D.C.
A common challenge among associations large and small is finding new and dynamic ways to attract younger members—the next wave of professionals who will drive and define their respective industry for decades to come.
Like many associations, the American Institute of CPAs (AICPA) is more eager than ever to serve the needs of younger audiences on the precipice of embarking down their career paths.
With that goal in mind, Joanne Fiore, the AICPA's VP of Professional Media, Pathways and Inclusion, spoke to Folio: about how the association is taking its message about the accounting profession to the educational environment, and gave a glimpse of the insight she will provide as a panelist on the session, "Leveraging Your Media Assets and Events to Grow Younger Audiences," at the Folio: Association Media Summit in Washington, D.C. in May.
---
Folio: What's the essence of the AICPA's outreach to younger audiences?
Joanne Fiore: We're focused on building the future generation of CPA professionals, and we're doing that by developing engaging career awareness content for high school and university students. We're making it informative and interesting on platforms that are engaging to them. We have a website that targets university students with a look and feel they can relate to, and we also have one targeting high schoolers.
Folio: What are some specific strategies for reaching students?
Fiore: On the high school-targeted site, we've "gamified" some of the content. With a new game, BankOnIt, we're trying to make accounting fun and at the same time reinforce accounting principles and offer education on accounting as a career choice.
It's hugely popular; since it launched, over 45,000 high school students have played it. It has tournament functionality that lets students test their skills against others, or the computer.
We've redesigned our high school print magazine and launched a new student e-newsletter. That reflects our strategy of meeting future professionals on whatever platform we may find them. We've also designed a media strategy that incorporates high school teachers and college accounting faculty, since research shows [the degree to which] they influence this target audience.
Folio: Anything else you're doing to target younger members?
Fiore: We've also spent some time focusing on who influences students, because research shows teachers and faculty have an important role. Our media strategy incorporates them into the mix. The high school site offers two content paths: one for students and one for teachers. Influencers of our young audience are key, and we're trying to design and deliver content that's relevant to them, too. That's an add-on strategy that can help you reach your primary audience.