Your Brand Is Your Best Pitch for Selling

Pitchfork's Matt Frampton talks next-gen selling.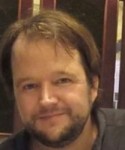 Advertising is advancing at a rapid clip and many publishers have had to learn new practices and implement them on the fly. Whether it's native, programmatic or traditional selling, there is one thing that should still take precedence—your brand. FOLIO: spoke with Pitchfork Media's vice president of sales, and panelist at our April 3 MediaMashup event, Matt Frampton, about how he and his team are tackling new challenges and preparing for an ever-changing sales landscape.
FOLIO: Pitchfork Media has been busy over the past year launching a new brand, an app and a print magazine; what were some of the big challenges for you and your team during these roll outs, and how did you tackle them?
Matt Frampton: These were projects we'd long wanted to do—the Pitchfork Review a quarterly print magazine, the Pitchfork Weekly app and our new film site, The Dissolve. We actively searched for brands that could help make them possible in ways that complemented our vision. We were lucky that we found great partners for all three—Converse for the magazine, Lexus for the app, and numerous film advertisers for The Dissolve. The partners were open to supporting Pitchfork's approach. All new launches like these require brand and agency partners who are patient, willing to collaborate and really understand the publisher's brand and audience.

FOLIO: Have you had to restructure your sales team to meet new demands, if so how? If not, how have you trained your existing team to sell new products?
Frampton: We're a remarkably small sales team, especially relative to our competitors—only five people total—and we sell across all of Pitchfork Media's properties. It's not about structure so much as it's about hiring really well. We want (and are lucky to have) sales people who are able to oversee a full program with a client, from understanding digital trends and client needs and developing custom ideas to executing programs and partnering directly with agencies and brands throughout the program lifespan. Pitchfork is a really unique, independent-minded media company and as we scale we'll continue to need sales people who deeply understand our point of view and brands. That of course makes it harder to find the right people, but it also (I hope) makes it much more engaging for those we do find, who tend to stay with us for a long time.
FOLIO: How are you addressing next-gen practices and technology, like programmatic and native?
Frampton: Despite being a publication that was born online in 1996, in many ways we take an old-media approach, while at the same time striving to always push forward. We believe in making truly amazing editorial content for diehard music (and, with The Dissolve, film) fans and then partnering with like- and open-minded brands and agencies willing to underwrite and support interesting ideas. We of course love working with brands to fit within the content programs we develop, but it's always editorially driven, not advertiser-driven. In the end, we think that's a far more successful approach for serving our audience and our advertisers. In terms of programmatic, we do work with exchanges for our remnant inventory, but it's a small part of our business, the vast majority of which is focused on creative programs developed in close partnership with agencies and brands.
If your brand's looking to put media innovation to work, register now for FOLIO:'s MediaMashup Conference on April 3 in New York City. View the agenda at www.mediamashupshow.com.
Meet the Author
---