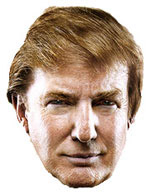 I admit that it's a pretty bleak headline, but it's the cold, hard truth. Quite the prophet of doom, aren't I?
"You will be fired."
That's the first thing I said to a class of eager magazine writing students at the University of Alabama. I happened to be in Tuscaloosa recruiting a new associate editor for the magazine I was editor-in-chief of at the time, but I added the qualifier: "If you have a typical career in magazine publishing."
Granted, I was speaking from my own experience (and I had only been fired once at that point) but everyone I've known in the industry has been fired, let go, laid off, phased out … however you want to put it. It's not pretty but it's a reality. And trust me, it's a hard scenario to prepare for, especially when it happens a week and a half before Christmas! Yes Virginia, there is a cold-hearted corporate entity.
The best defense is a good offense. This is where having a varied experience comes in handy, as mentioned in my previous post about the benefits of being a generalist. Also, it helps if your clip file is as varied as possible. This will not only come in handy for an interview within a specific niche market but it will showcase your ability to write and understand a plethora of topics. If the editor interviewing you is savvy, he understands that you can adapt to anything and that's a good position to be in, but be prepared to prove yourself time and time again.
There is job security to be had in publishing for us editorial types. I found that association/non-profit was the most stable. More than likely, the association has been around for generations, so it's not going anywhere. The least stable? Pretty much everything else, as the daily news blasts and headlines relentlessly inform us.
However, in my experience the b-to-b/trade realm was especially harsh. At one of the "big houses" I worked for, after seeing magazine after magazine sold off or closed altogether, my publication was folded and out we went. And winning a prestigious journalism award didn't make a whit of difference either! Another case found me downsized out of a position with two monthly trade pubs where I was the managing editor when they became a single trade magazine. Although I queried as soon as the merger was announced as to whether I should update my resume, I was assured that there would still be plenty to do, what with a trade show and a larger online presence. Remember, the job I lost a week and a half before Christmas? Nice!
But in all that time I was only out of work for a total of two months since 2001, not a bad record if I do say so myself.
My best advice to any up-and-comers (and down-and-outers) is to "diversify your portfolio." Garner clips on as many topics as you can. Also, it never hurts to network. Don't be afraid to call on former colleagues. I'm proud to say I still have friends from everywhere I've ever worked in my career (except for the eight days I spent in academic book publishing! Sheesh, I would've rather temped than dealt with that drama!). I would feel comfortable calling on them or asking their advice if I ever needed to, and I have done so on more than one occasion. Being a member of professional associations, alumni associations, and other trade associations is a good idea too.
Also, don't get too comfortable where you're at right this minute as you read the words coming off of my fingers. You may have a great corner office with awesome views, but you better have a versatile and freshly updated awesome resume to match!
NOTE: If anybody else has some "fired" stories, please share in the comments section below!