'You Should Be Able to Come to Work and Be Safe'

Regional fitness magazine ponders closing down after attacks at office.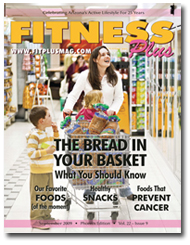 I know it's a wild time in magazine publishing, but this is just crazy.
Lori Lippman, publisher of Tuscon, Arizona-based Fitness Plus magazine, is said to be considering shutting down the nearly 25-year-old free monthly after one of her employees was violently attacked outside the magazine's office—twice.
On September 3, Lippman's receptionist was stabbed in the parking lot by a man she said was trying to break into a co-worker's vehicle. The receptionist was apparently attacked again on Monday, but was not harmed. The attacker, who she said again had a knife, ran off after she sprayed him with pepper spray. Police weren't able to locate him.
Hours after the attack Monday, Lippman sent her staff home and locked the doors to the magazine. The receptionist, understandably, quit.
Lippman apparently is thinking about relocating but said she may shut down the magazine altogether. "I just think you should be able to come to work at 9 in the morning and be safe," she told the Arizona Daily Star. "But instead, we are here with the doors locked. It should not be that way. It's not like we have big secrets in here—we're a fitness magazine."
Meet the Author
---