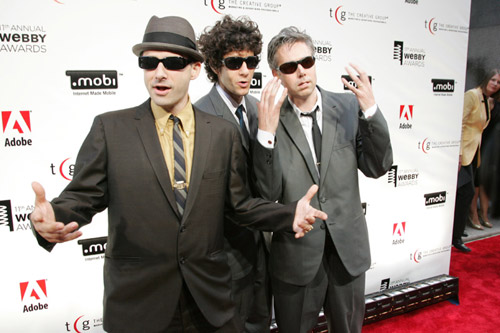 As you send your next email to a client consider that the most important words you write will be in the headline, also known as subject line. If these words motivate your client to open and read your message, then the other words you write will count as well.
When writing email headlines, shorter is better. If you can boil your message down to, say, 5 words that capture the full benefit of reading your message you are on your way to a sale.
An instructive lesson on how to use 5 words with impact is created every year at the Webby Awards. The Webbys, known as the "Oscars of the Internet" give out awards for the best Web sites and has a Web centric way of time managing its "You really like me…you really, really like me" moments; acceptance speeches are limited to 5 words.
Want help picking the next five words for your message line? Take a look at the artistry, brevity, and sheer cleverness as the top minds in the Web World accept their awards. Here are the five words media organizations used to accept their Webbys from last year:
Magazine
MediaStorm – Webby: Technology changes, stories are timeless.

Magazine
Salon.com – People's Voice: The Pulitzers are history.

Movie and Film
Pan's Labyrinth – Webby/People's Voice: Check Sabrina. Thank you.

News
BBC News – Webby/People's Voice: Alan, we're thinking of you.

Newspaper
NYTimes.com – People's Voice: Honor. Grateful. Thank you. Corny.

Newspaper
The Guardian – Webby: Please free Alan Johnston now.

Radio
BBC Radio 1 – Webby: Free the archives.

Radio
NPR.org – People's Voice: Thanks to the best audience.

Television
Current TV – Webby: Current, your TV doesn't suck.

Television
The Office – People's Voice: Join the Dwight Schrute army.
And, bonus for reading this far, here's one from last year:
Artist of the Year
Beastie Boys – Special Achievement: Can anyone fix my computer?
Click here to read all the five-word acceptance speeches since the Webbys began. And click here to see Arianna Huffington's call to Huffington Post readers for help with hers.