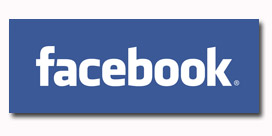 Bold predictions about social networking are becoming a tradition at the FOLIO: Show. In 2007, Fortune executive editor Josh Quittner said, "If you're not working on a Facebook-style application, you should be. A year from now, I guarantee we will be talking about what Facebook applications you have, not video."
While Quittner may have underestimated the appeal of video, he was spot on about publishers trying to climb aboard the social media bandwagon.
At the 2008 FOLIO: Show last week, we heard a more contrarian prediction about social networks from Edward Adams, editor and publisher of ABA Journal, an association magazine that serves the legal market. Speaking in a session called "How To manage Multiple products and Create More Productive Teams," Adams said, "It's trendy now to build social networks but I predict that in a year and a half, they will be gone."
Adams was being intentionally (I think) provocative and slightly hyperbolic but he makes a good point. Just like every Web 2.0 tool, some work better for certain markets (and publishers) than others. A social network for IT professionals? Gold. A social network for publicity-shy CFOs? Not so much. Even behemoths Facebook and MySpace are trying to figure out how to generate real revenue from their platforms.
Even publishers that see initial traction with their networks need their editorial staffs to join and drive the conversation and their sales teams to ultimately monetize the network, whether it's through straight advertising or lead generation. As Stephen Saunders, founder of two successful b-to-b social networks within Light Reading and Internet Evolution said during a recent FOLIO: roundtable, "The people I work with, they have to have community and revenue lined up in a plan that makes sense. It's tough times in publishing. This thing's got to make money."