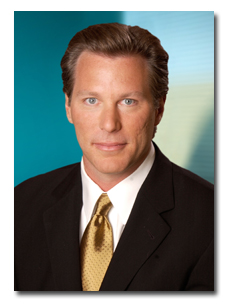 Yahoo's former interim-CEO Ross Levinsohn (pictured) may have been passed over for Marissa Mayer this summer, but he is now back in an executive driver's seat—this time as CEO of Prometheus Global Media, publisher of Adweek, The Hollywood Reporter, Back Stage and Billboard, among others. 
In an additional change-up that comes with the new CEO, the company has been renamed Guggenheim Digital Media (GDM), according to an announcement posted on Adweek. Financial services firm Guggenheim Partners has acquired the remaining stake in Prometheus from Pluribus Capital.
This is the second CEO change up for the company in the last six months—in July, Guggenheim Partners senior managing director Dottie Mattison was named CEO of Prometheus Global Media. Mattison will stay on as a member of the board of GDM.
"In stewarding the iconic brands of PGM, Guggenheim Digital Media will forge even stronger partnerships across all Guggenheim-related media and entertainment assets, including Dick Clark Productions," Todd Boehly, president of Guggenheim Partners, wrote in an announcement, as initially reported by Adweek. "GDM will also make new, ground-breaking investments and partnerships in the music, media, technology, and digital entertainment spaces that meaningfully build on and expand our current portfolio. And, while new digital media investments will be a core focus going forward, we also plan to continue our investment in both the print versions and live events of our existing properties."
In addition to his two-year term at Yahoo, Levinsohn has spent time in traditional media—mainly television. He has worked with HBO, CBS Sportsline and Fox Interactive. While his background seems to be mainly in digital and broadcast media, the new CEO reassured his new team that traditional magazine media still has a place in the company.
"While there's digital in the title of this company, the importance of print goes without saying," he said in a meeting with New York employees, Adweek reports. "I don't think print is something that goes away."
Stay updated on the latest FOLIO: news, follow us on Facebook & Twitter!