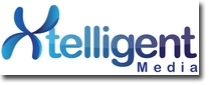 Xtelligent Media, a b-to-b digital publisher focusing on healthcare information technology news, recently secured $800,000 in a round of Series A financing. According to Sean Brooks, CEO and co-founder of Xtelligent Media, the money will go towards infrastructure and staff growth.
Brooks, formerly of TechTarget, hopes to add an additional 10 employees to his current full-time staff of five by year's end. Other areas of investment include, "Technology, lead generation capabilities, our databases and the website. We are extremely targeted around specific markets, so we're using the data we collect to offer a better experience for users and advertisers on the site. We want to make sure we deliver results," Brooks tells FOLIO:.
Xtelligent's EHRintelligence.com launched on March 15, and received 3,000 page views in its first month. The site's weekly newsletter already has 4,000 subscribers, an audience consisting of hospital, physicians and IT staff. Xtelligent is 100 percent advertising supported, with "advertisers running lead generation, brand awareness and social media campaigns," says Brooks.
The company plans to launch an additional one to two microsites in 2012, with upwards of 20 sites to be added in the next three years.
"We're excited about the growth we've seen, and the targeted audience we've attracted," says Brooks. "We're excited about the opportunity that exists to help educate IT professionals, especially smaller physician practices, about needed technology."