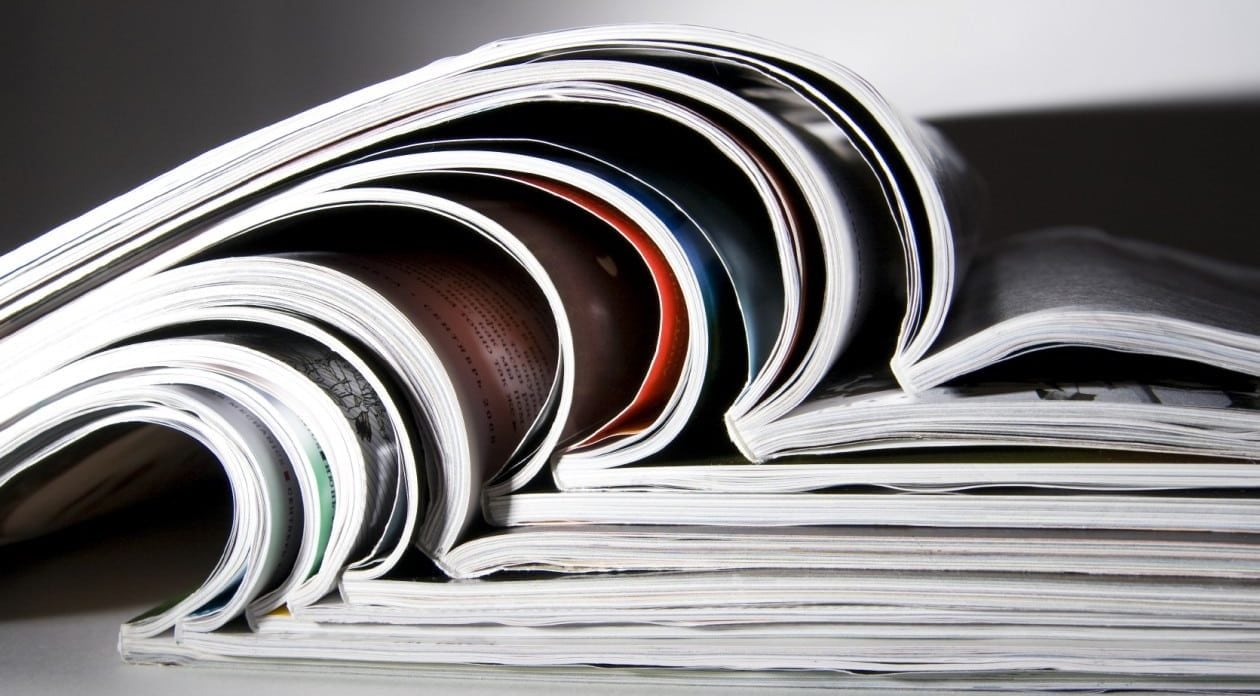 ---
Although magazine media got plenty of attention earlier this year due to the blockbuster deals made by Meredith and Hearst to acquire Time Inc. and Rodale, respectively, as well as the ripple effects each deal caused, the months that followed were relatively quiet. And as the expression goes, no news is good news.
But for decades, August has ignited conversations in and around magazine media about the September issue. And this year has been no different.
Unsurprisingly, a few different stories recently surfaced that, in predictable fashion, have written the annual eulogies for print and magazine media. The impetus for these stories arose from a report that print ad spending, among the top 50 advertisers in the U.S., fell 6.4 percent year-over-year in 2017. Further, the September fashion issues are thinner this year than last.
What was a surprise, however, was the response by Linda Thomas Brooks, president and CEO of MPA, the association of magazine media. Rather than simply shrugging off the negative press, she took to LinkedIn to express her concerns with the reporting around the data. She writes:
I was compelled to write, however, when a recent article so mis-used and mis-understood basic media spending and audience information that they yet again perpetuated a completely misleading narrative. I am moved to respond, not only to balance examples of blatantly one-sided thinking, but to also go on the record that bashing magazines as an industry is not only unwarranted, it could lead to a series of unintended consequences.
We felt that such a response warranted a conversation to explore some of her rebuttal, so we sat down with Thomas Brooks to discuss the realities of print advertising losses, as well as what's working in magazine media, and more.
Folio: So the numbers are the numbers. We can't dispute the fact that print advertising has been in a long, steady decline. But in your column you correctly point out that print advertising isn't the only source of revenue in this industry. So, in regard to that, where do we see the most significant growth that will make up for print losses?
Linda Thomas Brooks: Ad spending has changed so significantly and there's so many new channels and a lot of big advertisers are not spending what they used to in total, so "make up" is a sort of funny term. Everybody has a diverse portfolio where their brands live, and that includes mobile, social, digital, video, events, etc., so revenue is coming in from all of those places. So I think it's in that whole array— that obviously varies by magazine brand—but the brands are trying to figure out which triggers to pull. They're all testing and learning and some things they're doing aren't gonna work out as well as others. But I still don't think they get enough credit for all of the innovation.
Folio: But will the industry ever close the gap, or should we instead recognize new benchmarks for success?
Thomas Brooks: I think you're exactly right that we need some new benchmarks or some new ways of talking about it. I don't think going back to historical numbers and saying, "When is that number going to be the same as it was 10 years ago?" I don't think that's ever going to happen, right? So if that's what success looks like, and again, my core issue is that magazine brands continue to be evaluated and looked at in ways that nobody else is looked at.
When you hear something like, "Facebook is doing all these different things now, they're getting all these views from all these channels, aren't they great?" And they maybe talk about Taste of Home or Better Homes & Gardens and they say, well their print dollars are down.
But when it comes to innovation at these same brands, we hear things like, "Oh, well they're just trying to do different things because print is down." Well, yeah, exactly. So why is it not a positive for magazine brands when they innovate, but it's a positive for everyone else? There's a weird mentality around that that I just haven't been able to figure out.
Folio: We can certainly empathize with your point of view that print declines aren't the only story in magazine media, but it is a significant story. Do you think the industry would benefit from more transparency around not just advertising, but also the revenue being generated from other streams, as well as cross-channel engagement?
Thomas Brooks:  You're in a much better position if you're using credible, audited, third-party data, right? We use standard third-party data from the industry. You see that in the [Magazine Media] 360º, and you see that in our Factbook. We try to be really clear about that. The good news that we share isn't the MPA saying that magazines are great; it's ComScore, it's Nielsen Catalina, it's Millward Brown, and others.
We are in the process of working through some new data sets and some new metrics, again, using credible information. It's in beta and measures some additional engagement metrics, across media channels, but that's more about audience dynamics than it is about ad revenue.
What's really interesting to me about ad revenue is why marketers care, right? If you're a financial analyst or an investment house, I totally get it, but most marketers aren't investing in magazines to get a financial return a decade from now. They're investing because they want an audience next week, or next month, or six months from now. It seems to me that better, more finite, more comprehensive audience data should be the first priority, and that's what we're working towards.
Folio: Despite the bad news, there are still good stories to be told about print and how it can drive revenue. And context is extremely important. Do you think these success stories could have more impact if the industry were to address and quantify how print advertising is challenged, and offer prescriptive ways to increase that business based on what others have done?
Thomas Brooks:  Yes, of course, and frankly, our mags are having a lot of success. There are amazing things happening and people are being super smart about how they're packaging things. Also, I think advertisers are taking in an increasingly hard look. I think in the cases where many magazines have had good results recently, [for instance] Parents, advertisers are moving money back into print because they're going to what works.
Folio: We've continued to see a lot of consolidation. Obviously, for you, that means fewer company members, not necessarily total membership, but it also means a multitude of other things for the industry—some good, some bad. What are your general thoughts on the consolidation, and how do you think it ultimately impacts magazine media in the long run?
Thomas Brooks: The consolidation is going on in every industry; it's not special to magazines. It's just sort of a fact of life and the economics of running companies are just better when you have scale. Will there be more? Probably. Will it stop at some point? Probably. Still, I don't think you necessarily have to be a certain size to be successful.
I was really heartened by the Meredith and Time Inc. deal because I was glad to see those iconic, historic brands being bought by a company that knows how to successfully publish magazines. That's an acquired skill set. There were other investors and other kinds of companies that were interested, but some of those companies didn't have a basic knowledge or a history in publishing. So I think that was a great move, and we saw it with Hearst and Rodale as well, and I think there will probably be more.
→ Hear more from Linda Thomas Brooks on the panel, "Power up Your Future: Where Publishers Are Placing Their Bets to Grow," at the Folio: Show, October 9th and 10th in New York City.
Folio: Knowing what we already know about print, what other challenges are you and the MPA addressing on behalf of the membership and how are you trying to get ahead of it?
Thomas Brooks: No, everything else is a piece of cake!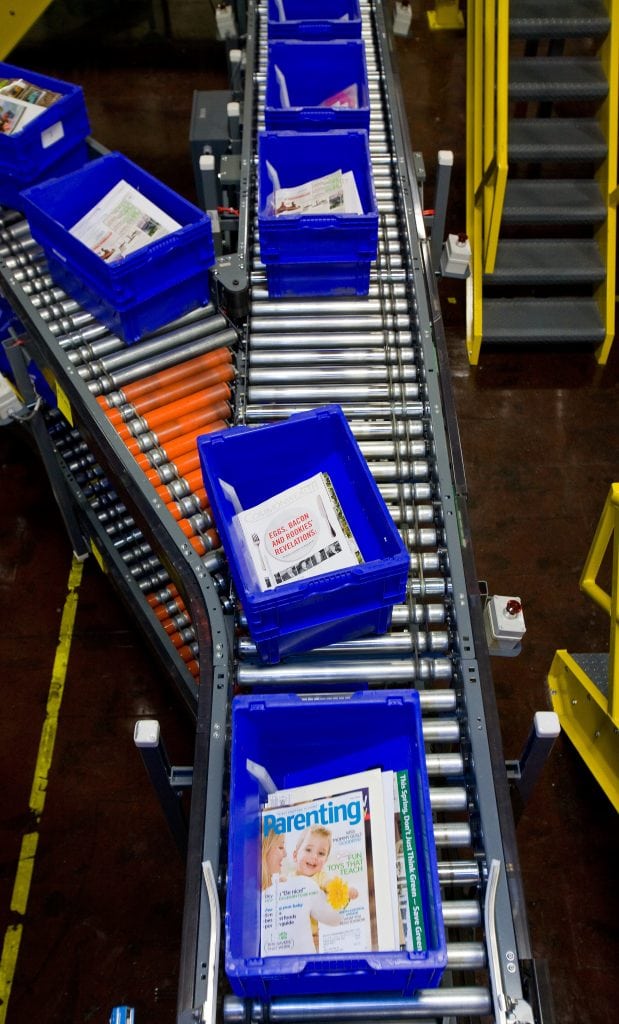 Actually, the Inspector General of the USPS issued a blog post yesterday that's pretty damning about how inefficient the new sorting machine is that they put in—well it's ten years old now—and how it's actually less efficient.
One of the bones of contention that we have with the Postal Service is them saying magazines cost more to deliver because they invested millions of dollars in these machines that don't work. That's the short hand—there's lots of other official language around it. (By the way, the MPA advised against the machines for this very reason 10 years ago.) Now, the inspector general inside the post office is pointing to those machines and saying that this is a really broken part of the process, and that's a really important finding. Magazines have done a ton of innovation along with our partners in the printing part of the business to deliver magazines in a way that makes it really easy and efficient. So this story is a very big deal in our world.
One of the other big issues, one of the things I think about everyday, is how we continue to support credible journalism. I think the media ecosystem has gotten to be a very strange place. Both marketers and consumers are really concerned with what voices they can trust, and where is it worth spending money. The good news about our brands is that they're a shortcut to quality. People know what they stand for, they know what goes into the catchphrase that we use all the time that "professionally researched and written, editor-produced, curated set of content," and that is becoming increasingly important.
Folio: Is there anything else on the horizon that has your organization and membership excited?
Thomas Brooks: There's lots of good. Look at our Imagination Awards. They are all unbelievable case studies in innovative platforms or business practices. Those are the kinds of things get us really excited.
I think some of the most thoughtful pieces about not just the news, but what the news means, have come from magazines. Time magazine has done unbelievable stuff. Recently the New Yorker, New York mag, The Atlantic, just to stick with news and current events, they've not only been breaking news, they've dedicated enormous time and resources to long-term reporting to make sure that they're getting those stories right. That's an area where magazines have really had an advantage, and I think at the end of the year when people look back at where the best information came from, our magazine brands are going to be way up at the top of that list.