Working With Online Subscription Agencies

It's much cheaper than direct mail but verify the results.
With the Cost of acquiring and re-qualifying subscriptions continually rising, publishers need to generate business from new, reasonably priced sources. Increasingly, that means online subscription agencies. "Online subscription-generation Web sites are absolutely a new source for us," says Terri Smith, director of circulation at Branch Smith Publishing. "As a colleague mentioned to me not long ago: 'Why push when you can pull?'"
Branch Smith publishes four b-to-b titles targeting various segments of the horticulture industry. All four magazines are now marketed through two online agencies, both of which are bringing in significant numbers of subscriptions—approaching, in fact, the number generated by the publisher's own Web site (about 50 per month). Branch Smith's most popular magazine—Garden Center—receives between 100 and 200 subscriptions each month from online subscription agents.  "I have set a cap to keep control of the volume for budgeting purposes," says Smith.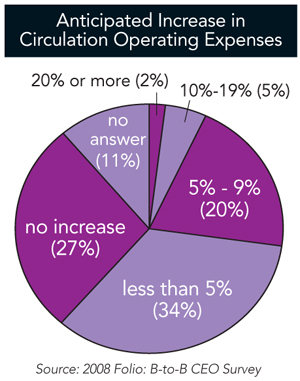 Branch Smith launched Garden Center on an online agency site in February 2007. Smith scanned the titles offered on various online agency sites and selected one with titles that were complementary to Garden Center but not competitive. "I wanted to make sure that we had the best opportunity for results," she explains. Then, she worked out the processes with the agency—in particular, the site filters that would pre-qualify the subscribers—and also with her own quality control people to weed out bogus subscriptions that might make it through the filters.
Online Testing
Testing is vital to validate that online subscription agencies will deliver the quality and volume that they claim they'll provide. Initially, Smith was most concerned about subscriber quality. When subscriptions began to come in, she actually eyeballed the cards and, when something didn't look quite right, she personally validated company names, phone numbers, and/or addresses online. "I have a responsibility to our advertisers to make sure our readers are qualified," she explains. Things went well for six months, so she added a second online agency site in August 2007 and is planning on adding a third site soon.
Only about 10 percent of the Branch Smith subscribers from the online agent sources have been bad names. The publisher receives a credit on the invoice for names that are not good.
 As with all sources, publishers code the agency-sourced names to track results versus other sources. The monthly invoice credits provide feedback to the agency.
Avoid Paying Too Much
Many agencies don't require setup or update fees, just a flat fee per qualified subscription. For a small-circulation b-to-b publication, $4 to $6 per new sub is a reasonable ballpark estimate—perhaps $3 for larger volume publications. Requals should be less than $2 per sub. Smith accepted the flat rate offered by her first two agencies. The third one, which she is currently researching, has undercut that price by $1.
The first requals for Garden Center have started to come in and Smith is pleased to say that they are already showing a "spike." Smith has also checked the bouncebacks and expires for the online agent source over the last year, and the figure of about three percent is in line with the publisher's other sources.
"These online agent subs are about one-third the cost of a sub that results from our double-postcard mailing," says Smith. "And I haven't experienced any bad reader feedback from advertisers wondering where this or that lead came from. I definitely have confidence in this source."
 
SIDEBAR 
Tips for Working With Online Subscription Agencies
• Pay close attention to quality control. Make sure that the filters you've set up verify and that the coding works—and double-check everything.
• Subscribe yourself. Seed the program regularly to make sure that the filters are working properly.
• Understand the credit policies of the online agency and the timing (e.g., 30 days) to report bad names. Don't pay for subscriber names that you deem to be non-qualified.
• Online agencies generally send files to the publisher once a month but can pull them in a day, if necessary (e.g., during an audit period).
• Make sure the online agency offers different fees for new subscriptions and for requalifications, which should be lower.
Meet the Author
---