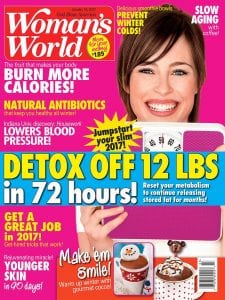 In a time where print, ad sales and revenue numbers are dwindling, Woman's World has secured its place in the women's service category as one of the few print titles not only surviving—but thriving. The 36-year old magazine, owned by Bauer Media Group, is the #1 selling magazine at U.S. newsstands, according to AAM data, is also the only magazine within the women's service set to see an increase in in ad pages in the second quarter and first half of 2017, according to MediaRadar.
Bauer's EVP of Advertising Sales and Marketing Jeff Wellington spoke with Folio: about the publication's newsstand strategy.
"Woman's World is a very unique title—in the industry now, everybody's looking for the strongest ROI that they can possibly get," says Wellington. "When you have a newsstand-predominant sale, you have a much more engaged reader that comes to our magazine every month and, in essence, votes for our magazine by putting their money on the counter."
Wellington says the magazine's circulation consists primarily of newsstand sales, a small amount of direct publisher subscriptions, and a very small amount of digital subscriptions.
In an industry where many publications are scaling back in print, Woman's World stands in a rare category composed of magazines that rely on newsstands predominantly for sales. Despite economic indicators suggesting print has little upside, Woman's World's numbers suggest otherwise.
Wellington tells Folio: the magazine has outsold its nearest competition by almost to 2 to 1, emphasizing its loyal reader base and consumer-first attitude as major contributing factors to newsstand success.
"The readership is very loyal and understands the way the edit makeup works," he says. "If we were to cut a page of content, the editor-in-chief would get letters."
Prior to his start at Bauer, Wellington previously worked as VP, group publisher at Meredith Parents Network, and formerly worked at Time Inc. He recognized the difference between working at organizations where brands rely primarily on subscriptions for sales, compared to a place like Bauer, where Woman's World depends on newsstands. He stressed that when a brand is reliant on newsstands for sales, the submodel, mindset and approach is vastly different.
"We are a consumer-faced publication…everything we do is to drive the consumer to take notice of our brand and take an action, which is buy our product," he says.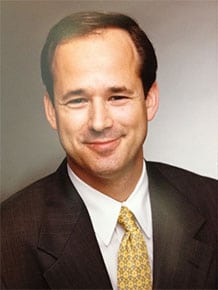 Aside from its consumer-first style, Wellington (pictured) also notes the brand's unique ad sales approach.
"Ad sales are a significant part of it," he says. "We only offer seven spots, and it's a 58-page magazine. The key is maximizing those ad spots."
Within its pages, the brand features a broad mix of advertisers, ranging from blue chip brands such as Kraft and Kellog's to less conventional clients, like book publishers.
"We're in an industry where everybody is trying to go to their clients and show them a return," Wellington says. "We are able to go out in the marketplace and say that this is a printed title that has been the number one seller at newsstands, by far, for a very long time. At the end of the day, isn't that where you want your brand to be seen?"
Wellington says the brand's emotional editorial tone also contributes to sales and audience development. Stephanie Saible, editor-in-chief of Woman's World, tells Folio: the brand's editorial strategy is focused primarily on its loyal reader base.
"We try to convey support, kindness, caring, encouragement and empowerment on every page, she says. "The result is a feel-good experience, and a deep emotional connection to the reader that shows itself at the newsstand."
The Bauer team also has new distribution models planned for a different women's title, First for Women, which will be sold in airport newsstands across all of North America starting September 28. Wellington says most magazines make about 10 percent of their overall retail sales at airport newsstands, which is why Bauer plans to add First for Women to the new channel to maximize its reach.
Looking ahead for Woman's World, Wellington hopes the team builds upon its momentum by continuing to keep a consumer-first mindset. He also recognizes the importance of expanding the magazine's online presence through increasing their integrated offering with their website, which has grown almost double in the last 12 months.
"If you can get to the marketplace, have the right person talking about your product, and have a strong blue chip product, sales will come," says Wellington.