Wired Rolls Out Redesigned Website

More immersive content and faster load times highlight the new build.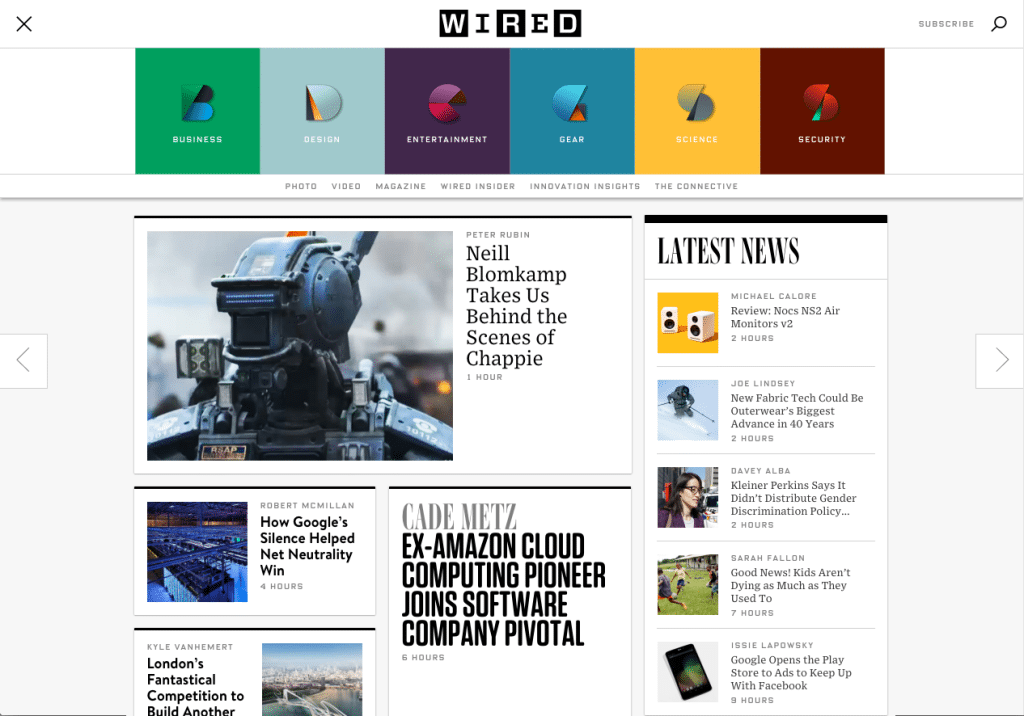 Wired launched an entirely redesigned website with everything from quick-scan daily news to fully-immersive investigative stories that take over the page. The responsive design has also decreased load times by 16x.
According to Scott Dadich, editor-in-chief, "The site is completely free of clutter, so the focus is on the stories and what's happening right now in the digital world." Wired initially worked with design experts Trent Walton and team at Paravel, on the early responsive code and design. The three-month engagement laid the groundwork and then development was brought in-house for finishing touches. A team of eight developers used Flexbox to create the flexible, card-based interface.
The site strategy is mobile first, and the brand expects the enhanced experience will drive higher mobile engagement. The Magazine Media 360º Brand Audience Report shows that Wired's mobile traffic in Jan. '15 vs. Jan. '14 saw a 71-percent increase.
The new site has also been optimized for advertising, which allows users to organically view sponsored units. Wired's chief revenue officer Kim Kelleher said in a statement, "Ad units will find premier placement alongside the editorial, where they can equally contribute to the overall experience." These placements include a full-screen wallpaper execution that can run on the homepage or any section front. The brand is also shifting both sales and creative strategy to "sell across all platforms at once in order to accommodate any and all traffic changes," Robbie Sauerberg, general manager of advertising tells min. They expect the desktop-to-mobile migration trend to continue and will continue to monetize the shift.
Hayley Nelson, director of product management, says that one of the "biggest wins" with the redesign is the new architecture for the article pages. Nelson says it will allow Wired to "serve ad units into the article text at certain intervals, and at different pacing levels for desktop and mobile." This will allow the new redesign to boost inventory levels on mobile through monetization.
Next on the agenda is personalization. Wired recognized that getting the site foundations working right first was most important, but phase two will layer customizations for users.
Meet the Author
---