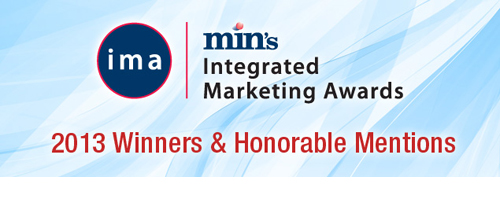 Wired, under VP/publisher Howard Mittman, has become a significant innovator among magazines, and confirmation came with its winning Marketing Team of the Year at min's 10th Integrated Marketing Awards breakfast Sept. 23 at New York's Grand Hyatt. min cited the Wired staff for developing "unprecedented, tailored customizations to meet advertisers' objectives and achieve results that go above and beyond their highest expectations." 

Honorable mentions for Marketing Team of the Year went to Food Network magazine (2011 Marketing Team of the Year), Fast Company and Time Inc. Branded Solutions.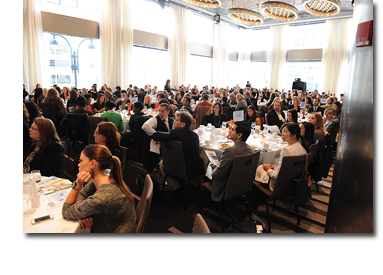 Marketer of the Year, our most prestigious individual award, went to People en Español associate director of integrated marketing Luis Solis (pictured), This "talented marketing professional's "passion for innovation and results helped People en Español "deliver dazzling results in new business revenue in 2012, which was a year where People en Español ranked as the second highest ranking magazine in the U.S. for year-over-year growth of print business and had high double-digit growth in digital revenue."
Honorable mentions went to Meg Doperak (Time Inc. Branded Solutions), Katie Flanagan (Martha Stewart Living Omnimedia) and Kristina McMahon (Women's Health).
There were two winners of our popular Wow! Award for "an amazing display": (1) Hearst Integrated Media for Designer Visions 2012 and (2) Sports Illustrated, for high-school football's Underdogs presented by Powerade. Fast Company, Food Network, HGTV, OMD, Shape and Time Inc. were honorable mentions.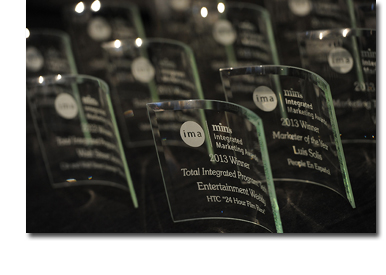 That there were a record 27 categories and 150-plus entries was indicative of the importance magazine publishers place on integrated marketing in 2013 as brand building and extensions are critical to success. All told, SI was a three-time IMA winner and Brides, Cosmopolitan, Meredith Corp. and Time Inc. were each honored twice.
For the 24 remaining Integrated Marketing Award category winners and honorable mentions, visit min's complete list here. Or, you can view the quick-list here. (photographs by Sean Sime)