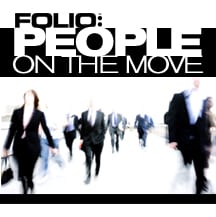 Wired has announced several hires including Jahna Berry, who is now head of content operations, and Tom Simonite, now senior writer. Additionally, Wired veteran Maria Streshinsky was promoted from features editor to executive editor.
"I am excited to announce these new hires and promotions," wrote Nicholas Thompson, editor-in-chief of Wired, in a release. "We've got Maria figuring out how to cover the forces changing our world, Tom writing about the single biggest source of change, and Jahna ensuring that Wired thrives throughout all of this change."
Berry joins from Mother Jones, where she served as director of news product, overseeing the presentation of digital content from user experience to audience development. Previously, Berry has held positions at The Arizona Republic and San Francisco Business Times.
Simonite joins from MIT Technology Review, where he served as San Francisco bureau chief. And Streshinsky has served as Wired's features editor since 2016. Prior to joining the brand, she served as deputy editor at Mother Jones and editor-in-chief at Pacific Standard.
---
Here are the rest of this week's people on the move…
Alan Quarry has been appointed chairman of the BPA Worldwide Board of Directors. Currently chairman of Quarry Integrated Communications, he'll serve as BPA's Chairman through May 2019.
ESP has named Michael Jordan its new CEO. He's been with the company for 14 years, previously as its COO. Prior to joining ESP, Jordan was the director of circulation at the Los Angeles and San Fernando Valley Business Journals.
Garden & Gun Magazine announced the appointment of Kevin Donovan to CFO. He joins Garden & Gun from Condé Nast, where he launched his career and was most recently executive director of finance and operations for Allure.
Apple has recruited New York Magazine's executive editor Lauren Kern to serve as the first-ever editor-in-chief for Apple News. Between 2010 and 2014, she was a deputy editor at The New York Times Magazine.
Jamie Weber is Domino Media Group's new VP of finance and accounting. He served previously as a controller with Gizmodo Media Group, formerly Gawker, and The Blaze.
Additionally, on the editorial side, Domino has recently welcomed a number of new hires including Michael Ciancio. He was previously with design company Form & Prior and is the brand's new executive creative director. Other hires include Jessica Dailey, digital editorial director, who joined from Curbed; email marketing manager Hayley Squire who served previously in a similar capacity with Thrillist Media Group; and Tracy Cho, Domino's new executive director of marketing, growth and analytics, who was a senior marketing strategist at XO Group.
Also, Domino's editorial director, Jessica Romm Perez, has been promoted to editor-in-chief. She was previously lifestyle editor at Martha Stewart Living.
Quartz has added three members to its team. Youyou Zhou joins as a visual journalist. She comes from the Associated Press, where she was a digital news developer, focusing on design and graphics for AP's campaign-related coverage during the 2016 election season.
Quartz India added Sushma Udipi Nagendran as a Chennai-based reporter. In the past half-decade she has worked in journalism outlets that included The Times of India and The Hindu Business Line. McKinley Noble, who joins as a writer for the Quartz app, comes from GoPro, where he was a proofreader. Prior to that, he had been a search editor at Yahoo and a newsroom editor at Business Wire before then.