*Editor's Note: This story originally appears on FOLIO: sister site, minonline.com.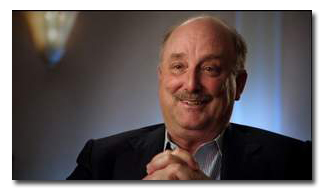 William Randolph ("Will") Hearst III, a grandson of the late Hearst Corp. founder (1887) William Randolph Hearst, was elected Hearst Corp. chairman of the board of directors on Jan. 22. He is a former San Francisco Examiner editor/publisher and is a partner emeritus at the venture-capital firm Kleiner Perkins Caufield & Byers.
The 63-year-old Will Hearst fills one of two vacancies created by the June 25, 2012, death of his 84-year-old cousin, George R. Hearst, Jr., who had served as board chairman since 1996.
The remaining vacancy is at the 13-member Hearst Corp. Family Trust, which was established under the will of William Randolph Hearst (he passed away in 1951) and directs all financial matters.  Per the will, five of the 13 trustees must be family members, and Will Hearst is already among them.
Hearst Corp. CEO (since 1979) and executive vice-chairman Frank A. Bennack, Jr., announced Will Hearst's election. Concurrently, the board also added Hearst Newspapers president Mark Aldam, Hearst Corp. senior VP/general counsel Eve Burton, Hearst Corp. senior VP/chief financial officer Mitchell Scherzer, attorney Samia Staehle and former Hearst Magazines United Kingdom executive Christian A. Tarafa.
Staehle and Tarafa are both great-grandchildren of William Randolph Hearst.
Hearst Magazines president David Carey and president/marketing and publishing director (both since June 2010) Michael Clinton were previously elected to the board of directors. Neither is a trustee.