Will TV Up the Audience Measurement Ante for Magazines?

Television looks for realtime metrics while magazines work towards monthly.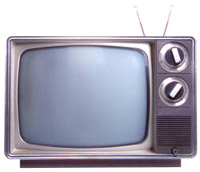 Magazine publishers have been struggling with the need for more accurate audience metrics for years. John Griffin, newly appointed MPA chairman, is continuing his predecessor Jack Kliger's push for new metrics. He thinks magazines need to get closer to what television is able to do, though "we'll never be able to produce overnights," he said at a recent MPA event.
Kliger repeated these sentiments at DMA Circ Day this week:
"It is time for a business model that puts things in their proper order. A model that makes it possible for advertisers to buy based on who reads our magazines, not the number of copies we distribute. This model has worked well for the cable television business from the beginning."
But the television industry isn't so happy with their metrics either.
According to the AdAge article, CBS signed on with TiVo to use the company's second-by-second ratings while TNS Media Research and DirecTV unveiled the formation of a national audience panel whose behavior would be measured second-by-second.
Will the potentially widening gap between magazine and television audience management up the ante for publishers to start taking action?
Meet the Author
---