Will Time Warner's Stock Tumble Lead to Time Inc. Sale?

Ann Moore defends publishing division's performance.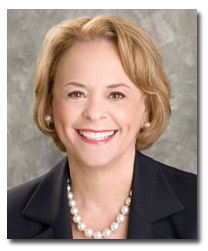 Time Warner's stock price hit a 52-week low ($9.03 per share) this past week. Time Inc., like many publishing companies, saw ad pages for its titles tumble during the first half. And, as FOLIO:'s recent story on Time Inc.'s two-year plan to grow revenues mentioned, the largest declines came from its flagship newsweekly, Time (down 21.1 percent) and Entertainment Weekly (-16.8 percent).
Despite president Ann Moore's plan to weather the soft advertising market, the question remains whether or not the media giant will opt to spin-off its publishing division.
Analysts have frequently suggested that TW's magazine unit be sold—along with AOL—due to the lack of overall growth. Moore, however, points to Time Inc.'s $907 million in profits last year, which accounts for 13 percent of the parent company's content business. She told the Times Online that "investors were too focused on trying to find double-digit growth."
Back in November 2007, FOLIO: described what a Time Inc. spin off might look like—specifically how it could benefit both entities. Time Warner would get to move Time Inc. off the books as an operating unit and Time Inc. would become a free-standing, public company.
As far as the rumored sale of the U.K.-based IPC division of Time Warner, which houses its Southern lifestyle titles, Moore responded: "Where did you hear that from? I know, wishful thinking from bankers hoping for a mandate."
Meet the Author
---