Will the Print Axe Fall on Electronic Gaming, Too?

Ziff Davis 'considering' similar fate as PC Magazine for video game title.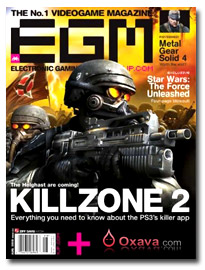 Earlier this week, we reported that Ziff Davis Media will no longer publish the print edition of its flagship PC Magazine, deciding instead to focus on its Web site and new digital network. The January issue of the magazine will be its last.
The same fate could be in store for Ziff's Electronic Gaming, according to CEO Jason Young . He told the New York Times that the tech publisher is "considering" taking the video game magazine to a digital-only format, but "would not make a decision before the end of the year."
Through the first half of 2008, Electronic Gaming saw its monthly total paid and non-paid circulation fall 10.5 percent to 602,477, according to the Audit Bureau of Circulations's Fas-Fax report. Ad revenue/pages weren't immediately clear as Electronic Gaming isn't tracked by the Publishers Information Bureau.
Ad pages at PC Magazine were down about 25 percent in 2008, Young told FOLIO:, although he claimed the magazine was still profitable. Its total paid and verified circulation had slipped 8.8 percent during the first half of 2008, according to the ABC.
While it's unfortunate that publishers are being forced to shutter their print magazines, the fact is that some tech titles, including PC Magazine (and perhaps Electronic Gaming), may live a better, more profitable life online.
Meet the Author
---