WiesnerMedia Acquires Pittsburgh Magazine

Publisher says purchase is 'first-brick' in build-out of regional operation.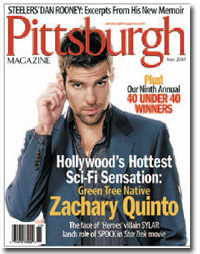 Greenwood Village, Colorado-based WiesnerMedia has acquired Pittsburgh magazine from longtime publisher and public broadcasting company WQED Multimedia. The deal also includes the magazine's annual City Guide, Home and Garden magazine and Pittsburgh Weddings.
Financial terms were not disclosed.
According to WiesnerMedia CEO Dan Wiesner, the acquisition marks the "first brick in the build-out" of a regional media company. "We are trying to build a group of regional magazines," he told FOLIO:. "The city and the [magazine] brand are a great base to work on developing new products and services that serve readers, advertisers and the community."
WiesnerMedia publishes a number of trade, consumer and custom publications covering transportation, travel, higher education, performing arts and energy.
WQED president and CEO George L. Miles in a statement said the sale allows the company to "focus on our core businesses," including classical radio and non-commercial educational television.
The magazine's operations will stay in Pittsburgh, Wiesner said. Longtime publisher Betsy Benson and 21 out of 24 staffers will remain with the publication.
It was not immediately clear how many layoffs might be associated with the deal. Dan Wiesner did not immediately return requests for comment.
"Pittsburgh is a great market and it was a magazine that, under its former ownership, never got to realize its full potential," Regional Media Advisors president Kim Mac Leod told FOLIO:. "Wiesner's group has the back office support to minimize costs, and the regional publishing experience to be able to manage it effectively from afar."
With a monthly circulation of more than 50,000, Pittsburgh magazine was founded in 1969 as QED Renaissance, a city arts and culture guide.
New York City-based investment banking firm M.C. Alcamo & Co. represented WQED in the transaction.
Regional Closures
A number of regional magazines have been shuttered recently. Last week, RightUp Media folded 29-year-old Northern Ohio Live, a culture and arts magazine. The May/June issue will be its last. The magazine's assets will be transferred to Live Publishing Co., which sold Northern Ohio Live to RightUp in 2006.
Florida's Times-Union recently suspended publication of lifestyle magazine Water's Edge. With a 15,000 print run, the magazine will cease publishing with the July issue.
Meet the Author
---