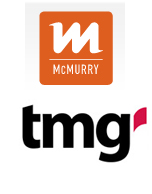 Wicks Group has made a big private-equity play in content marketing, acquiring two of the sector's leaders in The Magazine Group and McMurry, according to multiple sources.
An announcement is expected early next week.
A Wicks Group source declined to comment specifically on the deal, and executives at McMurry and TMG also declined requests for comment.
Without a doubt, content marketing and marketing services have become a very hot sector, with publishers of all sizes building out formal groups and dedicated operations. The M&A market has also been largely driven by this sector, with deals in the segment accounting for 20 percent of the overall media M&A market's value, according to a 2012 year-end report from the Jordan, Edmiston Group, who is said to have brokered the deal on behalf of TMG and McMurry.
McMurry recently announced that it had its best revenue year ever, topping $55 million in 2012.
Update: According to a source, TMG's revenues are slightly lower then McMurry's, but in the same ballpark.  
TMG this year expanded its executive ranks with the appointment of Matthew Petersen as the company's new president. Petersen came from Hearst, and Meredith's Xcelerated Marketing group before that. Later, Keith Sedlak joined as senior vice president, client partnerships. Sedlak was also a former Meredith Xcelerated Marketing executive.
Update: TMG and McMurry will be combined into a single company, but operations will remain in Washington, DC and Phoenix, Arizona respectively. Petersen will take the helm as CEO of the combined company with former McMurry president Fred Petrovsky becoming COO.
The deal is the second recent big one for The Wicks Group, which also purchased b-to-b publisher Northstar Travel Media this summer.
A separate source with direct knowledge of the market said Wicks has maintained an active interest in content marketing services and was trying to close a deal before the end of 2012.
Wicks, an investment firm focusing on the information, education and media industries, typically targets small- to mid-range companies with EBITDA between $5 and $25 million.
TMG and McMurry are both privately-owned custom content marketing companies, providing services across multiple media channels.