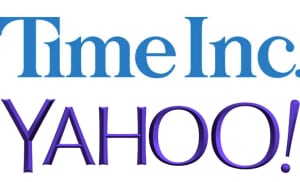 In the year and a half since it went public, Time Inc. has made a string of really smart tuck-in acquisitons that accomplished a bunch of strategic purposes without breaking the bank. It's been an impressive run.
Just a couple of days before the company went public in June of 2014, it acquired Seattle-based Cozi, a maker of a family-oriented calendar, organizer, and planning app.
Last year, it made three acquisitions in the amateur-sports space of businesses that provide online tools for scoring and for league and team management. The three were combined into a company called Sports Illustrated Play. Also in 2015, Time Inc. acquired inVNT, an experiential company that specializes in live media, brand environments and creative services.
And then late last year, it acquired the women's lifestyle and beauty websites xoJane.com and xoVain.com just a week after buying HelloGiggles, a site for young women.
Earlier this month, the company kept its streak going, buying the data-focused marketing firm Viant, which somewhat coincidentally owned the aging but pioneering social network MySpace. Viant's real value, though, is its registered user base—one of the largest in the world—and its expertise in programmatic advertising services.
All of these add-on services make obvious synergistic sense. The add skillsets and reach, all focused on the shift of media to digital, and from pure content to content-plus-utility.
The market has not yet rewarded Time Inc. for these acquisitions. Time Inc.'s stock is has trended almost exclusively downward for just about a year, and at $13 and change, is way down from its height of $25.62 in July 2014.
But CEO Joe Ripp is playing the long game, and the bolt-on deals are the right strategy. Which makes the news stories this week about Time Inc. looking at buying the core assets of Yahoo so odd.
What does Ripp see in Yahoo? Sure, Yahoo has a lot of users, and Ripp wants to combine premium content with data. But then what? Yahoo's core assets are its mail, search and news sites. Two of those three are not media. Why would Time Inc., loaded with debt from its spinoff from Time Warner, strategically impeded by that debt, embark on an adventure in search and mail? Why would it want to buy damaged goods in Yahoo, a first-generation Internet company with zero cache that's spent at least 15 years drifting from strategy to strategy. If the angle is to buy reach, it's likely there are dozens of ways to do that without taking on a search and email business.
The whole thing also conjures up memories of the ill-fated merger of AOL and Time Warner 16 years ago, with the exception that then, AOL was still a powerhouse (fading, because dial-up Internet and the proprietary-service model were already stale, but still a powerhouse). Now, Yahoo is a failed collection of spare parts—a Frankenstein monster.
Yahoo is more than twice the size of Time Inc., but whatever strategy Ripp has to convert Time Inc. to a hip digital company that also has world-class premium content can't possibly be helped by buying Yahoo. It's a case of 1-plus-1 adding up to 1.5.