Why Was Source Interlink's CEO Ousted?

Michael Duckworth's job security followed stock price.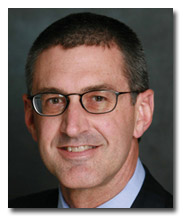 Late last month when distributor and enthusiast magazine publisher Source Interlink named Greg Mays chairman and CEO, the first question I had for the company was what happened to former chief executive Michael Duckworth [pictured].
After several requests for comment, this is what the company's vice president of investor relations sent over e-mail:
Mr. May's experience with the company, and his understanding of the channels it operates in, will add value to the management team as it seeks to gain greater efficiencies and uncover new opportunities. The company expects to deliver unparalleled value to its readers, retail partners, employees and investors.
Clearly, this doesn't shed any light on the circumstances surrounding Duckworth's departure. One M&A player I spoke with speculated that his ouster probably was related to the company's poor financial performance.
"A quick look at their stock price, leverage and financial performance is a pretty good indicator of why the CEO was toasted," the source said. "They over paid by $100 million to $200 million for the Primedia properties, have not achieved the expected synergies with a distributor and are struggling with the magazines in the current market."
In August 2007 when Source acquired Primedia Enthusiast Media in a stock purchase of approximately $1.2 billion, its stock was trading upwards of $4 per share. By November, prices fell to $2.01 per share. (A year earlier, in August 2006, stock was trading well above $10 per share.)
The day Source Interlink named Mays CEO (October 23), the company's stock price fell to a 52-week low of $0.335 per share. Through morning trading Tuesday, Source's stock price was $0.4177.
"The stock was cut in its first six months of trading as a merged company. In the ensuing year, with the merger going poorly and the dreams of synergies never taking form, the stock has lost another 80 percent of its value," another source said, indicating the company holds roughly $1.1 billion in debt. "That's roughly a 90 percent devaluation since the merger."
In September, the company reported a net loss of $296.7 million for the six month period ending July 31, compared to a $4 million net income for the same period last year. Net revenue for the period was $1.1 billion, up from $909 million during the period last year.
Meet the Author
---