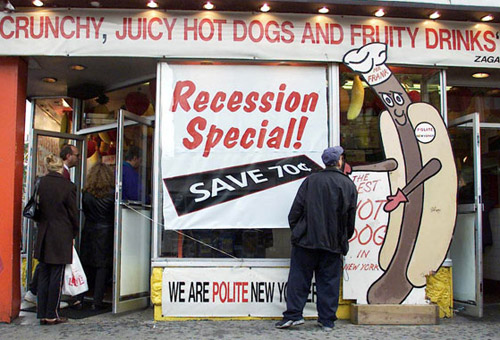 This is the title of a new free white paper I wrote for the Customer Collective. It is based on a survey and packed with strategies you can use to sell more effectively in challenging times.
While tough times often bring new ideas to many company functions, when it comes to sales, organizations are making no strategic adjustments, doing things they way they always have, only opting to "sell harder" and wait for better times.
But a recession is more than just period of slow sales. It is a time when the markets and customers we sell to change behavior, with "buying less" only the tip of the iceberg. Customers often realign their buying criteria, corporate values, personnel and alliances in ways that last for years after the recession ends. Sales success depends not just on selling harder, but selling strategically smarter to these customer adjustments as well.
"What Is Your Recession Strategy" is free with registration with The Customer Collective, a terrific social media site for sales and marketing professionals that you will want to join anyway. Use the link below. If you already are a member, just use the link, log in and download.