Why PBM's Small Addition Will Have a Large Impact On Its Business

Acquisition puts publisher ahead of consumer trends.
Progressive Business Media added to its portfolio of home furnishing titles this week, buying HFN – Home Furnishings News. Terms weren't disclosed.
The acquisition isn't so much notable for its size—with qualified circulation of about 15,000, HFN is mid-sized brand for Progressive—but it's a tactical purchase that could pay big dividends as the market matures, says Matthew Slaine, the company's CEO.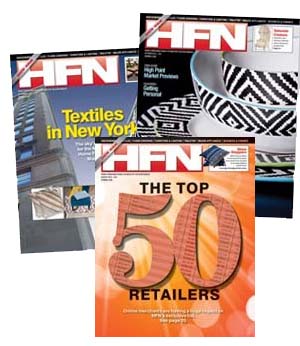 Immediately, the move puts Progressive in front of retail executives that it hadn't reached before through its more niche verticals focused on single aspects of home furnishings (furniture or décor, for example). Instead of buyers and specialty store execs, they're hitting senior leadership at larger, national chain retailers.
In the long run, Slaine says HFN also plays into larger consumer trends affecting the industry.
"It complements the other [six] brands we have. Those are all vertical books and this is our first horizontal book-it gives an executive overview of all the categories," he says. "It mirrors a general trend in the home and housewares industry where the channels of distribution are changing. Where stores used to sell one type of furniture, now they have to offer a whole host of lifestyle products. People want to visit one place and find everything they need."
He adds: "Our biggest opportunity is to stay in front of consumer habits—business follows."
HFN's broader, end-to-end approach mimics those consumer habits, hitting on the business from a number of different angles. Though HFN will operate independently from Progressive's other titles, it'll also serve as a portal for readers to go deeper with their niche brands, Slaine says.
The magazine will expand its offerings under its new ownership, as well, taking advantage of an infrastructure that has grown rapidly in a short amount of time.
Progressive's headcount is up 30 percent to about 100 staffers since it opened 17 months ago, and it's been quick to build out centralized service departments. An in-house creative services unit—Slaine says more than half of the ads run in their magazines are developed internally—and a research department will begin working with HFN.
They'll also be widening editorial scope and building out the digital side of the business. HFN's entire staff is being retained, and Progressive leadership from editorial and sales will be taking on new responsibilities with the title.
Meet the Author
---