Premier Media Group publishes two local magazines aimed at Seattle suburbs, but the company is betting there's wider appeal for its yet-to-be-launched title: 425 Business.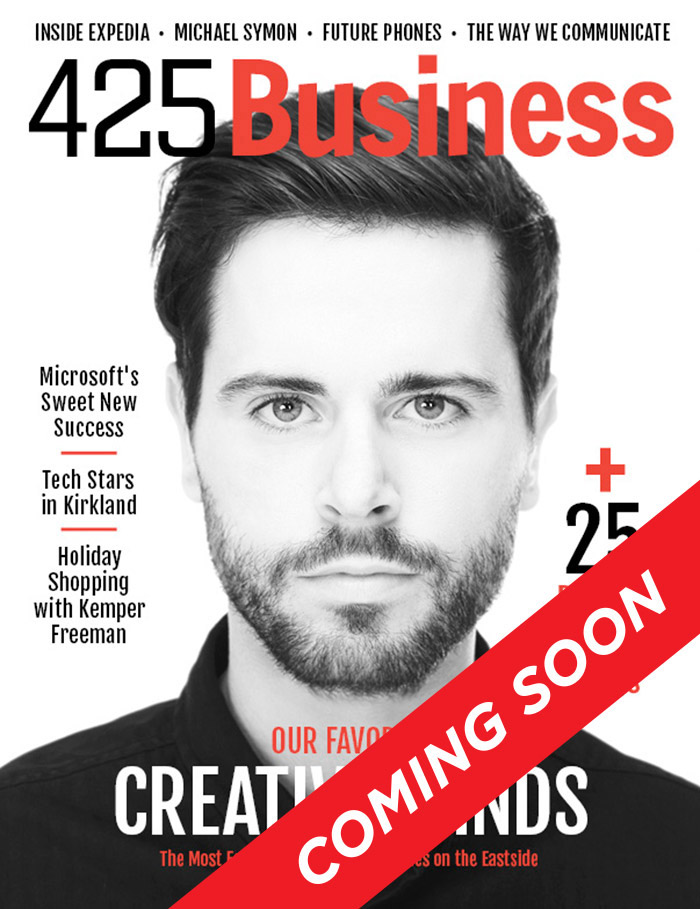 Just like the name suggests, the title will cover business news and culture for the 425 area code—a community known as The Eastside, about 15 minutes east of downtown Seattle—when it launches in October.
What makes The Eastside so special? It's the corporate home for some of the biggest tech companies in the world. Microsoft, T-Mobile USA and Expedia are a few of the businesses headquartered there; Google, Yahoo and Verizon, among others, each have major hubs.
With tech coverage saturating Silicon Valley, 425 Business could be a way to get in on the popular vertical market in a unique way.
Premier's publisher, Josh Dunn, says satisfying their local market is the top priority, but he's confident they'll be able to reach a larger audience.
"We will thoroughly cover our most important market in local business and lifestyle," he tells FOLIO: in an email, "but with the huge impact of tech and the companies headquartered here with national and international draw, we are confident in our ability to draw larger interest."
The frequency for the new magazine also plays into the thought that there will be higher demand. 425 Business will be published monthly, while Premier's other titles (425 and South Sound) are on bimonthly schedules.
Dunn adds that there are synergies between the three magazines they'll be able to take advantage of. He estimates a 20 percent cross over of content, while they'll be able to offer about 25 percent more scale to advertisers selling integrated packages.