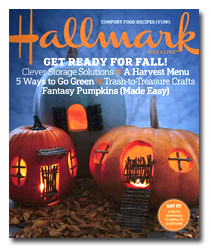 The
first quarter PIB ad page numbers painted a pretty bleak picture for the
industry.  The revenue numbers told an
equally sorry story for all but a few publications.  Among the top revenue gainers were Hallmark
Magazine (up 53.5 percent in revenue) and Disney's Wondertime (8 percent).
What's that you say? Hallmark
and Wondertime have both been shut
down?  How could that be? It's because the PIB revenue numbers bear
only a fleeting resemblance to reality.
More broadly, many magazine business metrics reported in the
trade press and analyzed by media planners provide misleading views of what's
really going on in the industry.
Here are three of the most prominent examples, and three modest
proposals on how to fix them:
The Problem: PIB
PIB's advertising revenue numbers are notoriously inflated
because they rely on rate cards.  For
many publishers, the real revenue per ad page can be 50 percent of the rate
card after taking into account advertiser discounts, bonus pages, advertorials
and remnant rates.  The advertising page
counts are also subject to some distortions but to a far lesser degree.
The Fix: Keep the
ad page counts.  Kill the ad revenue
report.
The Problem: ABC
ABC's twice-yearly FAS-FAX circulation report also gets a
lot of media attention when it comes out. 
Trade stories usually center on two themes: which magazines grew their
total circulation and which magazines missed rate base. Media planners also
look at these two metrics to determine a magazine's "circulation vitality."
Unfortunately, total circulation and making rate base are
two of the least informative pieces of information on a magazine's pink
sheet.  In both cases, publishers can
directly control their numbers by paying for verified and/or public place
subscriptions. From a pure economic perspective, the excessive focus on rate
base can also lead to bad business decisions as publishers pay to acquire and
print subscription copies that have no advertising benefit.
The Fix: Media
planners-along with ABC and the trade press-should be emphasizing the trends in
paid (instead of total) subscriptions and single copy sales, the two metrics
that relate directly to the economic health of a title.
The Problem: Mr. Magazine
I give a lot of credit to Samir "Mr. Magazine" Husni.  Anyone who bets their career so solidly on
the magazine industry is a comrade of mine and anyone who reads this site.  That being said, his "magazines launched this
month" numbers really tell us very little about the health of the industry.
In February 2009 for example, Husni's site claims that,
incredibly, 80 new magazine
titles were launched, compared to approximately 50 in February 2008 and 35
in February 2007.  Husni himself promotes
the February numbers in his blog as proof
that "print is not dead"—and he is something of a fixture in the magazine
trade press (including
this one).
Who could these brave magazine-launching souls possibly
be? The Mr. Magazine site helpfully provides
the cover of each launched title so we can do some additional analysis.  Roughly 90 percent of the titles presented as
"new launches" are actually newsstand special issues from medium and large
publishers.  Having worked at an
enthusiast publisher, I can say that more newsstand one-shots are a signal that
publishers are trying to stretch their investments in editorial (by repurposing
old content) and newsstand distribution (by "stacking" another release onto an
existing bipad).
The Fix:  Mr. Magazine (or his students) should count
new bipads instead of titles.  A new
bipad shows that a publisher is investing in a new magazine with its own
distribution profile.  A new magazine on
an old bipad (e.g. "Taste of Home Presents: Casserole Slow Cooker & Soups")
is not a "new title."
Are there other metrics that you find irksome or
misleading?  Comment below and I will
incorporate them into a future blog post.