Why the Entrepreneur Media Deal Fell Apart

Sources: Debt market too difficult, asking price 'too high.'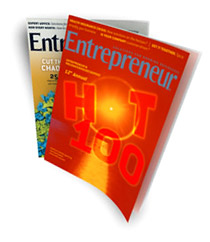 The latest victim of the shaky credit market: the sale of Entrepreneur Media.
FOLIO: first reported
late last week that the company's deal with Texas-based private equity group Austin Ventures fell apart due, in part, to the difficulty to raise debt financing at a manageable rate.
The Irvine, California-based publisher of Entrepreneur magazine went on the block
this spring with an asking price of $200 million. Entrepreneur and Austin Ventures were in a due diligence phase and the deal was set to be finalized in mid- to late July, according to sources close to the deal. The state of the credit market, however, proved to be too severe a roadblock for the sale to go through.
Shea did not return a request for comment. An Austin Ventures spokesperson declined to comment.
"This deal died strictly on the basis of very difficult debt market," one source tells FOLIO:. "In addition to the overall market challenges were the specific aspects of the property—including a single brand, majority of revenues from print, a served market, franchising—that could be adversely affected by the weak economy and home financing market, and a hockey stick for earnings growth in the second half of this year.
"I wouldn't be surprised if they could not receive any financing from traditional lenders and/or the buyers tried to re-trade the deal on terms unacceptable to Peter Shea."
Shea's $200 million asking price may also have been a major hurdle in getting a deal done. "That $200 million number was important to Shea since it's what Inc. [reportedly] sold for [in 2000]," says one source familiar with company.
"If he was willing to budge, if they could have gotten the sale price down enough then maybe something would have happened," says another source. "Entrepreneur is still a great brand. It has a strong online presence that can still be built out. They've had a good online transition. The same can't be said for other magazines.
"Big offers like that aren't going to come along again in the next 12 to 18 months," the source adds. "Three years, maybe. It's a different set of rules now and returns just aren't as favorable."
In his memo to employees, Shea wrote that he is "not ready to retire." It remains to be seen if Shea would be ready if another group came along with a similar offer.
"This deal demonstrates that the financial markets have gotten tougher since the first quarter and the M&A markets will slow down in the second half of the year," a source says.
Meet the Author
---