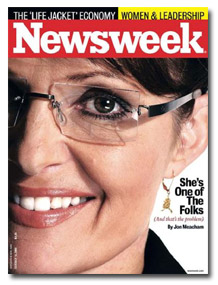 RELATED: Newsweek Mulls Dramatic Drop in Circulation
As we all know by now U.S. magazine circulation has been greatly expanded over the last 20 years to meet rising advertising opportunities. This growth has been achieved largely by acquiring a much greater percentage of "non-renewable circ" than publishers had previously employed.  The expansion of "non-renewable circ" combined with reduced reader demand (read: Internet) has lowered circulation profitability and reduced "reader quality" for nearly all U.S. magazines.  However, the effects of these rather dramatic changes were partially camouflaged by a strong advertising climate. When the advertising bubble burst in '08—coupled with a steep increase in paper and postal expense—the industry's circ weaknesses were starkly exposed.
The question now facing many publishers, including Newsweek, U.S. News and Time, is to find circ levels that are more commensurate with reader demand.   Many publishers will be forced to reduce their circ levels and this will initially involve lowering their dependence on "non-renewable circ."  Typically this could mean reducing subscription agent orders, whose prices per order range from $1 to $5/$6 and convert at 5 percent or less. In the first year this would enable most publishers to substantially lower levels. In succeeding years most publishers will then have to increase their percentage of direct sold/renewable subscriptions (direct mail, Internet, inserts, renewable agent orders) in order to create a more favorable subscription source mix. A possible benefit of lowering circ levels by decreasing dependence on "non-renewable" subscriptions would be a positive impact on newsstand sales.
By the Numbers
A review (based on ABC first half '08 Publisher's Statements) of the Newsweek circ situation revealed some difficulties, especially when compared to Time.  Newsweek has employed a high percentage of so called "paragraph 6" (loyalty, partnership, sponsored, verified) circulation.  This excludes the combination source, which is also reported in paragraph 6.  In the first half of the year, Newsweek reported 452,000 in circulation from these sources (16.5 percent) of their total paid/verified circ level.  This heavy paragraph 6 usage compares to Time's relatively modest 225,000 (6.6 percent) of their paid/verified level.
Another concern is Newsweek's newsstand circ—a good barometer of reader demand—which has fallen to 83,000, down from 147,000 four years ago. Time's newsstand circ has also fallen to 96,000, down from 163,000 four years ago. Another possible sign of Newsweek circ distress is their very high estimated average subscription term—22 months—compared to 14 months for Time.
In this case Newsweek's emphasis on long term subs is probably an indicator, compared to Time, of greater dependence of "non-renewable" circ. It should also be noted that Time is advantaged by being part of larger publishing group than Newsweek.  This provides Time a natural advantage because of such company assets as ownership of subscription agencies (Synapse, Quality School Plan) and the scale provided by a large cadre other titles. The advantage of scale has, among other things, partially enabled Time to attract 234,000 "combination" orders (which are generally considered "renewable" orders) during a period in which Newsweek reported no circ from this source.
The comparison of Publisher's Statement data seems to indicate that Newsweek would have to reduce their circ at least 600k (maybe more) to achieve a subscription source mix ratio of "renewable" and "non-renewable" circ that is equal to what Time reported in the first half of 2008.