Why Does Your Site Exist?

Sell the functional benefit of your online media first.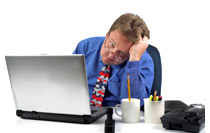 Why does your site exist?
On a sales call, how do you answer this question? Many media reps jump into a canned pitch about the power of their print-originated brand franchise and how their Web site extends the franchise online.
Baloney.
Media buyers, are driven by "What's in it for me?" and the best print brand does not guarantee online results.
The online world is results and measurement driven. You have to explain the functional benefit behind your online media first. Then go on to explain how this function can generate measurable results. Start with an explanation of what your Web site or online media DOES for it's visitors.
A great post on "Online Metrics Insider" lays out a guide for categorizing the functional benefit of a Web site for people who measure Web performance. They need this as much as well do. If you can't functionally define a Web visitor benefit you cannot evaluate a Web site's result, nor can you explain the advertising benefit of that site to a media buyer.
From the post:
Your Web site exists for a purpose, perhaps multiple purposes, such as:
Providing information or data. Many sites entice people to visit for access to valuable, differentiated information or data. Traffic is then monetized primarily through site advertising. Many internal and external analytics packages will tell you where visitors come from and what they do onsite, which, when combined with demographic information, can be used to qualify a specific audience to an advertiser.
Generating leads. A content asset is placed on a site and gated using a form. People fill out the form and download the asset. The information captured in the form is stored and used by the company that generated the leads or profitably sold to another company.
Selling products. The typical ecommerce model involves acquiring customers via some method or offer, providing a product catalog or landing page, and creating a strong call to action and funnel that persuades people to purchase a product.
Connecting people. The explosion of social networking sites where people connect to other people, interact with each other, and use widgets, apps, and data services, is a modern phenomenon in which many of us participate.
Click here to read the entire post …
Meet the Author
---