Why are Advertisers Passing on Audience Metrics?

Wrong question!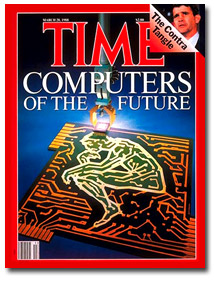 Time magazine has tried and failed to get 20 to 30 percent of its clients to buy ads based on total readership rather than circulation, according to a Mediaweek story.
The article reports that Time offered advertisers the choice to buy against a guaranteed, MRI-measured total readership of 19.5 million or against a rate base of 3.25 million, 19 percent smaller than in 2006, and only "a few" opted to buy on audience.
Scenarios like this are confounding for a lot of people. "It doesn't make sense for an advertiser to buy based on how many copies are printed but rather on how many are seen and what is the action as a result of that," said John Griffin, president of National Geographic Society's magazine group and newly inaugurated MPA chairman, at a recent MPA breakfast. "We should have some kind of measurement that better reflects the goals of the advertiser. Publishers are arguing that paid circ isn't that important and advertisers are arguing that it is. It should be reversed."
Sure, it should be. But as Griffin said at the breakfast, it is advertisers—not publishers—who will ultimately make the shift happen (or not). And, judging by this, most advertisers aren't ready for the somewhat ambiguous world of audience metrics.
According to the Mediaweek story, some saw the offer as a way to shift conversation away from circulation—a lot of magazines have "a better audience story than a circulation story," said Barry Lowenthal, president, The Media Kitchen. Some just didn't see making the change as a priority, while many took issue with the nature of reader-reported MRI data.
Maybe publishers, instead of asking why advertisers are passing on this option, should ask themselves why they wouldn't.
Meet the Author
---