Where Has Design Craft Gone?

The decade is nearly over yet no new definable style has emerged.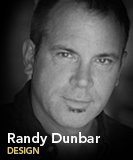 We've had Pop Art, Neo Realism, Neo Pop, Grunge, Relational Art and Minimalism, all which had their effects on culture, art direction and magazines. The new millennium has yet to produce an art movement or even a direction for magazine art direction, but there are hints.
Enter the Vector
Art direction, has always taken its cues from culture, and at some point in the recent past, looked at t-shirt design, and Apple's iPod advertising campaign as sources of inspiration. There was a new kind of art coming into the picture. Looking flatly realistic, the word vector entered into the lexicon. Defined, vector is the use of geometrical primitives such as points, lines, curves, and shapes or polygon's, which are all based upon mathematical equations, to represent images in computer graphics.
Vector art is recognizable for its flat, gouache-like paint quality. Art directors, graphic designers and the public love it. Most people will think of it as a kind of "grunge" style with illustrative artwork that seems to be a series of swirls, splatters and loops, which is only one aspect of vector art. It's also economical. It can be enlarged to infinity without a loss of resolution, fonts can be converted to outlines and that is the end of it. Vector art can also, for better or worse be easily modified. It is in essence, the new illustration and it is increasingly showing up in magazine spreads, covers and advertisements.
Worthy of Attention
The second most precious commodity in the world, besides oil, is information. One look at today's magazine covers and this becomes obvious. The concept is to leave no mystery as to the magazine's content. It's all right there, in short, quick, wittily coded messages meant to compel the reader into action. The issue for art directors has always been how to place this text in interesting colors, positions and fonts. Esquire took a Stefan Sagmeister approach and put the type behind the cover model or hand-lettered the cover lines. It is of note that when the American Society of Magazine Editors in 2005 announced their Top 40 Magazine Covers of the Past 40 Years very few of the Top 40 magazines had cover lines—but they have something else. The brilliance of George Lois's Esquire covers, The New Yorker's endless stream of illustrated and conceptual covers, and Wired's playful but intelligent covers all rely on two things: Concept and craft.
In an era of fast communication, concepts can take time to create and to understand, and that may be why there are far fewer conceptual covers than ever. Magazine covers must deliver the message through a series of "availabilities" such as fifth colors, metallic, fluorescent, image and typography and it all has to be grasped within moments. The Internet has taught us all is that there is little reason to linger over information, because it is ultimately endless. But that is what a great cover will do, stop us in our tracks, hold our attention and make us pay attention.
The Age of Casual Design
Today, magazine art direction seems to be in a casual mood. The photography seems immediate (as in digital and often retouched), the design seems to follow no rules, it just is. The July/August cover of Radar captures this spirit effortlessly. A slightly tousled Pamela Anderson gets ready to bite down on a cherry in a "Summer of Pam" issue. Some cover lines are yellow rectangles with black type with the briefest of announcements such as "China's Olympic Face-Lift," casually flung about the logo, four or five more cover lines and then the "Summer of Pam" in the friendliest of all fonts, Cooper Black. There is nothing studied or worth lingering over other than the lucky fate of that cherry. As the magazine says, "Pop Culture for Smart People" or people in too much of a hurry to care about what it looks like. Which is why it lacks craft.
Craft is that venerable ability to shape perfection by seeing the big picture but also being passionate about the details. Today, details can be hard to find when everything is moving so quickly and computers are able to produce a multitude of layouts, but the truth remains, it isn't the quantity, it's the quality.
Meet the Author
---