Where to Bet on New Technology

Apple leads the charge but Gilbane Group advises to develop for all e-readers.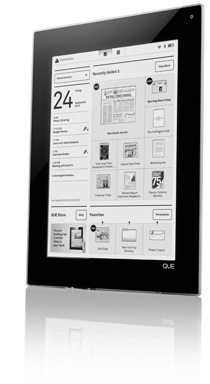 NEW YORK—Apple products such as the iPhone and iPad are dominating much of the content-centric behavior of consumers but casting a wide net across all emerging devices in the e-reader, smartphone and tablet categories is the best approach for publishers, Gilbane Group vice president and lead analyst Bill Trippe told the audience here today at MPA's "Dimensional To Digital: From Augmented Reality to Tablets" conference.
Smartphones are nearly ubiquitous, tablet usage will likely be very high and e-readers will see a comparatively low number of owners but a high level of loyalty, according to Trippe.  
One of the biggest questions for publishers is whether e-readers are simply an interim device, Trippe said. While Amazon's Kindle is appealing to an older demographic, usage increases the longer the owner has the device, according to research from Gilbane parent Outsell. While 12 percent of Kindle owners said they couldn't wait to also buy an iPad, 38 percent said they were interested in taking a closer look before committing.  
Publishers who are pursuing iPad versions should follow Time Magazine's strategy of releasing iPad versions a day or two before the print version. Wired's Chris Anderson is predicting his magazine's iPad version will soon eclipse newsstand sales (without hurting the newsstand sell-through).
Publishers also need to factor in the development time, which can go as high as six months for products like mobile apps. "Right now it's a tough job to get all content onto a single device," said Trippe. "It reminds me of the early days of desktop publishing."
Meet the Author
---