The fifth in a series of Q&As with faculty appearing at the Folio: Association Media Summit on May 3rd in Washington, D.C.
When you think of associations with universally recognized names, CEA—Consumer Electronics Association—would certainly have been on the shortlist. But late last year, the association (which runs one of the most famous events in the world, the Consumer Electronics Show (CES) changed its name to the Consumer Technology Association (CTA). It was the fifth name change for the 92-year-old group, with the most recent being in 1999, when CEMA became the CEA.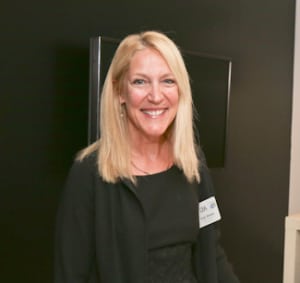 The new name, the association believes, better aligns with the state of the industry and expands the group's view of whom it represents and whom it needs to reach. The possibilities for representing the interests of stakeholders seem open-ended. Technology is everywhere. And that's seemingly where CTA is trying to be in its communications efforts as well.
But there are challenges in making the transition from such a famous name. Attendees at the Folio: Association Media Summit, scheduled for May 3rd, in Washington, D.C., will hear from CTA Senior Director, Publications, Cindy Stevens, on exactly this topic when she sits on a panel entitled, "Defining Your Mission: Member Benefit or Industry Voice?"
Here, she shares a preview.
---
Folio: What's behind the new name?
Cindy Stevens: We changed our name last fall to better reflect our focus on consumers and our mandate to the services, products, software, apps and technologies that are improving lives, solving problems and making the world better. Because technology is constantly changing, CTA has been changing as well. It is definitely a challenge to stay up-to-date on the latest innovations when so many transformative industries are converging.
Folio: Whom does the association represent and reach out to, and how is that changing?
Stevens: Our more than 2,200 members represent innovation in the $287 billion U.S. consumer technology industry. Eighty percent of our members are small businesses and startups; others are among the world's best known brands. At our annual event this year, CES 2016, we had more than 3,800 exhibitors on the largest show floor in history—more than 2.47 million net square feet. And we had 170,000 attendees. CTA members now include Internet retailers, car companies, 3D printer makers, drone builders, wireless health companies, robotics companies, IoT players, search engines, tablet and smartphone makers, app creators and content creators as well as more traditional consumer-technology companies. In fact, CTA launched a new Disruptive Innovation Council for member companies that have global impact and have changed the status quo.
Folio: What's the impact on your communications efforts?
Stevens: Because of this diverse audience, in our publications and website we also try to reach other industry stakeholders who may not be members, as well as policymakers on Capitol Hill and an international audience that attends CTA's CES and CES Asia events. In addition, our magazine It Is Innovation (i3) is distributed at Reagan National, LaGuardia and Logan airports. We have a varied platform that includes print pubs, our new website that is launching in June, our mobile tablet app and CTA/CES social channels.