What's Really Changed at Time Inc.?

IPO filings show the company is similar to what it was in 2010.
Despite the changes in leadership, Time Inc.'s business model hasn't shifted much over the last three years, according to detailed financial records released ahead of its IPO, expected in the second quarter of 2014.
Departed CEO Laura Lang's compensation (which could total a whopping $15 million) drew headlines, but with $3.4 billion in revenue, it won't materially affect Time Inc.'s financial future. Neither will new CEO Joe Ripp's $1 million base salary.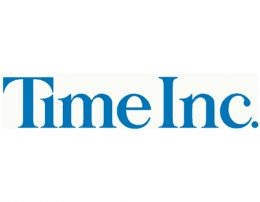 It's the company's continued reliance on print—tied to advertising and newsstand revenues—that will have more of an impact on its valuation and, ultimately, its performance.
Time Inc.'s revenue makeup hasn't changed more than a percentage point in either direction since 2010. Advertising accounted for 53 percent of total revenues in 2013, while circulation held steady at 35 percent. "Other" revenues, like marketing and support services provided to third-party publishers, account for the rest.
The percentages haven't changed, but the raw earnings have. Advertising and circulation revenue each dipped 5 percent last year, while "other" revenue dropped 16 percent. Overall, the publisher took a 7-percent hit to end up generating $3.4 billion in 2012.
The filing doesn't show how much of that ad revenue is specifically tied to print versus digital products, but the company does say ad revenue comes "primarily from our print magazines with a small amount from our websites and marketing services."
(Of note, People, which the filing says accounts for nearly 20 percent of Time Inc.'s total revenue, fell 6 percent in ad pages last year, according to PIB. The company's other top properties—Time [-12.2 percent], Sports Illustrated [-5.5 percent] and Southern Living [-6.5 percent]—suffered similar declines.)
On the circulation side, subscription revenues were consistent with the previous two years at $748 million, but newsstand sales—coming almost exclusively from print products, according to the Alliance for Audited Media—slipped 10 percent, falling to $447 million.
Like the revenue sources, geographic revenue makeup hasn't changed much either. Between 81 and 82 percent has come from the U.S. in each of the last three years, with exactly 13 percent coming from the U.K. over that time frame.
Time Inc. is aware the environment it's operating in is changing though. The emergence of "new forms of media, including digital media" topped the list of risks the company faces.
A host of "old" threats tied back to its print legacy, like the uncertain future of the USPS and instability in the distribution chain, weren't far behind however.
Meet the Author
---