How does producing video content on behalf of clients you compare to traditional print and digital advertising? For Carly Constantino, senior media director at Razorfish, one thing is for sure: video gives consumers more control over how they interact with a brand.
Late last November, there were major changes happening at Razorfish. Parent company Publicis merged it with another digital agency —SapitentNitro. And Constantino was promoted from media director of Razorfish to senior media director.
Folio: caught up with Constantino to learn more about how she focuses on driving business outcomes and how communication goals sway her decisions.
---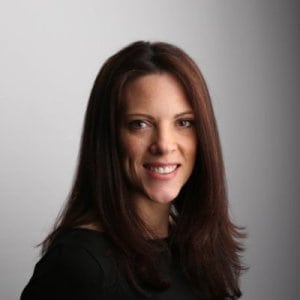 Folio: How are you able to tell a client's story without sounding overly promotional?
Carly Constantino: Every consumer faces challenges when it comes to fulfilling specific needs, whether personal or professional. Ultimately when it comes down to sharing a client's story through creative, we really need to understand both the marketing goals of our clients, but also what resonates with consumer needs and expectations. With that, our focus is to build a communication plan that leverages the data we have about our consumers, understand the proper touchpoints, and deliver the right experience based on where they fall in the journey. We work closely with our clients to understand the consumer journey, outline communication goals that align with that journey, and then work with our creative teams to develop content experiences that deliver on those goals.
Messaging and delivery can be highly promotional, more informative and educational, or simply for entertainment. We let our communications strategy drive the story we are trying to tell and rely on our media and creative strategy to deliver on that story.
Folio: What are some of the deliverables video offers your clients? How can different formats (preroll, integration, mid roll, etc.) yield those results?
Constantino: Video opportunities are growing rapidly from a content perspective, as well as, in a variety of formats that better meet consumer preferences. Because of the vast options, there are appropriate buying models and formats to reach specific audiences, as well as, deliver against various KPIs. Depending on how you want to engage your audience will determine the success of your video buys (i.e.: high reach driving awareness, increasing engagement through rich media, direct call to actions to drive leads). At our core, we base everything on the consumer insights and a full funnel approach to our media strategy, planning, and optimization.
The communication goals we are trying to address become the basis for what ad formats we recommend for our clients. Video really allows us to tap into different aspects of the funnel to achieve different goals, therefore we are very aggressive in developing learning agendas for our clients to ensure we are continually learning and optimizing towards the right ad formats and placements that drive the biggest business impact.
Folio: How do you measure ROI? What KPIs do you watch closely?
Constantino: Our job as the media agency is to drive business impact. We work hard to develop KPI's that we can measure and optimize against. While we might report out on standard metrics like video views, reach to target, or viewability, our primary focus is on driving a business outcome like leads or revenue. We work at the beginning of our engagements with a full funnel view and robust data science for each of our campaigns to understand the specific business goal. Then we build in a measurement plan that gives us the ability to understand the impact and optimize against it.
Folio: What kind of ROI is typically expected from video ads compared to traditional television and print ads?
Constantino: Video can be both a standalone and complement to traditional TV and print ads to increase reach and frequency, but also to influence engagement beyond an impression. Video executions allow consumers to interact with a brand and have more control over their experiences. These interactions can be tracked and measured, therefore they are more directly attributable to an ROI. We can identify specific KPIs to measure and optimize these campaigns, regardless of channel or format to drive the highest business impact for our clients.
Folio: How do you strike a balance between quality and scale with your clients' budget?
Constantino: Again, at the end of the day, our goal is to drive the business, so we need to be strategic about allocating media dollars and maximizing opportunity. We are in the mindset of constantly testing and improving, so part of our iterative process is to determine the right mix of partners, creative formats, and technology to deliver on both quality and scale. We are constantly looking at the trade-offs of higher quality, higher cost media with scale and efficiency, therefore our focus is on making sure we have high viewability, transparency of site lists, and control over all of our buys.