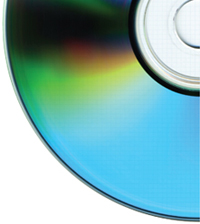 As publishers look for ways to cut costs, one of the primary sources of cost-cutting is through automation of workflows. At the same time, employees are looking for a more efficient way of doing their jobs given the workloads expected of them as a result of the competitive and economic pressures facing magazine publishers today.
In the December, 2007 issue of FOLIO:, I covered "Enterprise Resource Planning," or "ERP": simply the ability of a publisher to computerize—and streamline—its operations and administration to an optimal level based on today's computer technology.
This column expands upon that article to cite the major features you need to consider when buying publishing-specific software in order to better automate your publishing office. But also, what you can do to benefit both in economies and timing in terms of your printing partner's own efforts at streamlining manufacturing and related processes while enabling you to perhaps better compete in e-media as well as print.
Platform and Related Architecture:
Software vendors must remain current with computer technology. Minimally, this means open architecture like running on the same Mac or PC the user otherwise uses in his job, and optimally access data through a centralized database that gives your company a choice of which database platform to utilize: whether Microsoft SQL Server, Oracle, Sybase or other popular and powerful relational database management system (RDMS) packages available today. And bundling a versatile report writer like Crystal Reports to enable you to prepare reports (online or hard copy output) without the need for vendor programming.
If yours is not a small publishing office, you will want the application to be server-based for sharing information not only between users internal to your offices, but even remote offices, which thanks to the Internet, can be globally located today. For example, a sales rep in Amsterdam can see his client's ad (or the issue map) from your server. AND, as the next topic emphasizes, you can properly integrate your internal (and client/printer) applications to truly realize the benefits of ERP.
Plus, your vendor has to be willing to continually re-invest in his software as new technology facilitates, such as the next topic demonstrates.
 
Software Integration:
Second perhaps only to computer platform, your company wants to bi-directionally and dynamically share data between software applications in real-time (like right at this moment) to avoid errors as well as eliminate redundancy: literally single-entry data, and maybe by someone outside your company; but with commensurate checks-and-balances to ensure accuracy.
Such data-sharing is not a simple task, as it can mean that two or more software vendors have to agree to work together (and who may in different products be competitors).  This is only compounded in the event one or more of your vendors have not re-invested in their software as computer technology has advanced, meaning possibly high integration fees.
Ease-of-Use:
The software needs to be as intuitive as possible, even providing intelligent defaults including user-definable drop down lists, as to what entry choice you will make where possible. And be reasonably adaptable to your company's way of doing business.
Robust Feature Set:
For the person using the software (and for the company's determination of cost/benefits and ROI), this is the name of the game: what's in it for the users and company to buy one vendor's product over another's—or even investing in a new application for that matter? Let me provide you an example of an up-and-coming application, one that has been around for awhile, but which takes on new urgency with the integration of content and production of your printed magazine—including with your printer per the next topic, your issue map. One that can even expand into Web integration for your Web site and related e-media applications.
• Your mapping software (also referred to as the flatplan, dummy or schematic) should be visual and smart: catching incorrectly placed ads and providing the user with top-down data detail as to what comprises each page's content—either as images or metadata or both. And, it should be able to handle the most complex of makeup, including geo/demo and other targeted marketing.
• Mapping software may even contain related modules like Production Schedules, through an integrated database that can relate job specifications and activities to schedule performance. Even the ability to try out different map scenarios through a real-time collaborative Cost Estimating module, covering both manufacturing and distribution expenses.
• The mapping software should not only interface with other software applications, but also enable you to compose pages from the map through interfaces with either Quark Xpress or Adobe InDesign. This can even help build classified pages.
• Besides interfaces, the mapping software also needs to be self-sufficient for companies that may not have ad management systems by offering a complete Ad Booking system.
• Most importantly, your mapping software should be compatible with your printer and advertisers and their agencies' systems, importing/exporting files in whatever format is appropriate: PDF/X, JDF, and/or XML/PROSE. This can enable an electronic insertion order being sent to you from your advertiser's agency; or for you to send manufacturing or purchase orders to your printer—all through the Internet. Even where the sending data can be automatically acted upon by the receiving  party's (including your own) software.
Consider Your Printing Partner:
Your printer has likely been on a quest for some time to automate many of its manufacturing and business operations. In the process, you likely have seen a drop in paper consumption waste factors and better and more consistent quality.  The next step is to electronically streamline every other aspect of business and manufacturing that is possible, through an increased focus on Computer Integrated Manufacturing (CIM).
As a result, the appropriate mapping software can reach out not only to your printer's customer service rep through an electronic purchase or manufacturing order, but even to scheduling and the manufacturing floor. In turn, this  passes along efficiencies and other forms of savings to the publisher and printer—while avoiding miscommunications and other costly mistakes.
Your Software Vendor's Operating Policies (both spoken and unspoken):
Software vendors have to make money to stay in business, but how they go about accomplishing that can impact your cost of doing business with them in ways that are not always apparent—nor in your best interests.
One area is in added development costs a vendor might quote to enable its product to operate the way you need. You should make a detailed listing of the features for which you are looking, and compare them to what the software vendor's product does as determined both through the feature set the vendor provides you and through live demonstrations, ideally at a client site so you can interact with a publisher about his impressions of the product in detail, if at all possible.
Be open-minded that the workflow derived from the vendor's software may actually improve upon your own operations, whether due to automation, the developer's workflow model or both.
The other area is whether or not you continue to get upgrades of the software as the vendor enhances the feature set for other customers: see next topic.
Here is where talking to other users of the considered product(s) is important: talk to the client's existing customer base, and not necessarily only the ones to whom the vendor points. Sometimes a client roster can be found on the vendor's Web site. In other cases you can network, such as joining FOLIO:'s mediaPRO Web site. Or otherwise reach out to your peers to learn of their experiences with a software application and the products they use.
To sum up this point, your questions to a prospective vendor's clients should include the following points:
• How long has the publisher been using the software? In other words, have they fully vetted the product? Have they comparative experience with competing vendors' products?
• Can you talk to actual users (as well as IT or the original buyer) in terms of what they specifically like (and don't like) about the product: even—as suggested above—see the software in operation at the publisher's site?
• Without discussing dollars, did the publisher pay what he expected to pay when justifying the ROI? Concentrate particularly on any customization and implementation as well as integration fees.
Why Pay for Maintenance/Support (and Specifically, Upgrades)?
Being consumers of software products like Microsoft Office have spoiled us into thinking that we need not pay for anything after buying the software itself, outside of the occasional upgrade.
That is not the case with professional business software such as used in publishing and as covered herein. Paying for continuing maintenance/support is something you really need to do and should be a consideration of your ROI analysis going forward.
But, it is also important that you clarify the vendor's position on the availability of upgrades, which must be factored into maintenance/support fees by the vendor.
If your vendor is as progressive in its approach to continuing software development as this column urges, upgrades means better product as time goes on. Leaving the next topic's most difficult situation a moot point.