What Not to Write in a Friday E-mail to Staffers

Emap boss' gaffe.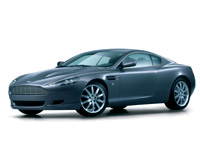 For all of you high-powered, high-rolling, "wheels-up" publishing executives, consider this story about Emap's chief executive, via London's Daily Mail, a cautionary tale about what one should and shouldn't joke in a Friday e-mail during a recession:
David Gilbertson, who lives in a £2.5 million house in Hampstead, north London, and drives a flashy Aston Martin DB9 with personalised number plates, signed off his regular Friday email to staff by commenting on his "huge" rented villa that could house up to 50 people.

"If you are passing through the Dordogne and need a bed for the night and there are fewer than about 50 of you, we can probably put you up," he joked.

But staff complained that the email was insensitive after many of its 24 business magazines, which include Nursing Times and Drapers, have been asked to cut spending by between £100,000 and £200,000—or come up with ways of making more money.
Meet the Author
---