What Makes an Award-Winning Magazine Event Tick

Profiling some of the best publishing events in the business.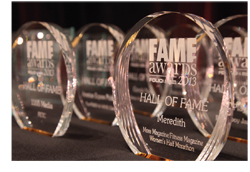 Whether you're a trade or consumer publisher, events have quickly become a major source of revenue and a valuable brand extension. The approach to event production differs widely between b-to-b and consumer publishers, with the former producing larger tradeshows and summits and the latter generally organizing events that have a more experiential quality to them. In either case, events have become the best way to take a brand's editorial mission and bring it directly to the audience.
Here, we profile a select group of winners from the FAME Awards—an awards program produced by FOLIO: and min honoring the best events organized by magazine publishers of all kinds.
Spanning 17 categories—from Awards/Recognition Programs to Tradeshows and Regional Events—the winners represent a vibrant cross-section of consumer and b-to-b media companies. In the following pages, we've picked seven of the winners and asked them to talk about what makes their events successful. From big tradeshows to regional events and smaller, custom advertiser events, we examine what it takes to produce an award-winning show.

Make Magazine's Hardware Innovation Workshop
The Forbes 400 Summit on Philanthropy
Cosmopolitan: Maybelline New York Presents Cosmo's Kisses for the Troops
Men's Health: The Men's Health Urbanathlon
Sunset: Savor the Central Coast
Cygnus Business Media: Firehouse World
1105 Media: The 2012 Federal 100 Awards Gala

To see photos from the FAME Awards, produced by FOLIO: and min, visit our photo gallery on FOLIO:'s Facebook page.
Meet the Author
---