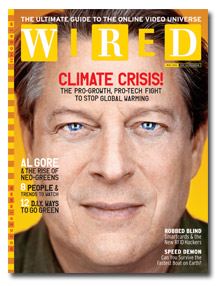 Tired of "green" issues? You can thank Al Gore.
It wasn't long ago—maybe three years—that a magazine publishing a so-called "green" issue was considered innovative, leading—even brave. Now that seemingly every magazine feels it necessary to publish a green issue, it's become trendy to the point of annoyance—what experts refer to as "green fatigue."
But what does it mean—really mean—to be green in publishing in 2008? And, more importantly, where is "green" publishing headed?
In this report you'll find out what publishers are doing to be green in every part of the business—from production and manufacturing to circulation and distribution, editorial and design to marketing and events. We have also suggested some industry standards for going green throughout the publishing workflow.
In doing so, we'll hopefully separate those publishers touting "lip-service" initiatives, and those who have made the effort and the expense to be green where it counts: on the back end of the business.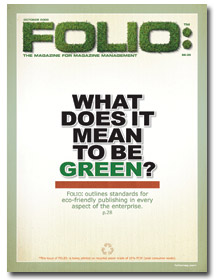 PRODUCTION | The Paper Problem
OPERATIONS | The Importance of Stewardship in Sustainability
EDITORIAL | Does the World Really Need Another 'Green Issue'?
DISTRIBUTION | Efficiency—And Sustainability—At the Newsstand
EVENTS | How Eco-Friendly Can a Live Event Be?
MARKETING | A Paperless Future?
DIGITAL | Using Digital Editions to Go Green
GREEN GLOSSARY | Terms You Need to Know
GREEN CHECKLIST | What One Publisher Did to Push Sustainability