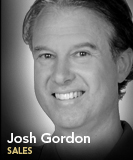 A study which I wrote (downloadable for free with registration from www.CustomerCollective.com) found that most companies have adopted a "sell harder and wait for better times" sales strategy, which is no strategy at all. If this is the approach, then cutting the ad budget, along with everything else, is the result.
A recession is more than just a period of slow sales but a time when the markets and customers your clients sell to will change behavior. Customers will often realign their buying criteria, corporate values, personnel, corporate structure, and alliances in ways that will last for years after the recession passes.
You can use this study to see how companies are reacting to six basic strategy points because of the recession, and how most are missing opportunities as a result. If you can get your client stoked about coming up with a real recession-fighting sales strategy, a media buy will follow. Here's how, along with the six findings:
Number 1: In a recession, the most common sales direction is to go after new categories of customers. Instead, focus on selling more products to your current customers. This will be more profitable, less difficult, and when the recession ends you will be tighter with your client base.
A client who embraces this strategy will be releasing new products, configurations, programs, and packages to their existing client base. Ads can help carry the message.
Number 2: As a result of the recession, 26 percent of sales organizations are working more closely with their marketing departments.
The bad news is that three out of four are not. The panel of experts insists that in a recession sales and marketing must work together. Marketing needs to refocus to help the sales staff. Image advertising can be diminished, and more emphasis placed on the kind of promotion that attracts people looking for solutions.
This is a golden opportunity for you to sell advertising and online programs that generate sales leads, or attract people looking for solutions. Webinars, e-blasts, and direct response advertising are appropriate here.
Number 3: The two most common strategies for keeping customers loyal during a recession are to seek more customer contact and improve customer service.
Again the panel disagrees. After your client company has laid off 10 percent of its staff, the individual you call on may have more responsibility and less time. Begging for more face time can become an annoyance. Customer service, while important, is not typically the reason your client's customers will leave during a recession. Instead, encourage your client to come up with strategies to improve their value proposition for their customers.
Number 4: As a result of this recession, 27 percent of sales staffs have created additional documentation explaining their competitive value proposition. This means that 73 percent of organizations have not. The single most effective thing organizations can do to thrive during a recession is to redefine their value proposition for their customers.
Number 5: The biggest impact the recession is having on sales is that it takes longer for a customer to make buying decisions. No surprise here, but again speeding up sales can be a function that advertising can be pressed into. In the study you'll find a discussion of four drivers that can slow sales: fixation on negative events beyond your client's control, slower cash flow, more decision makers, and recessionary fear of risk. I recommend you share this with your clients and ask which of these might be contributing to their client's slowdown in buying. Responding could speed things up.
Number 6: Social media for prospecting is the top new media strategy as a result of the recession.
With more of your clients' customers participating in social media, helping your client carry their message online is a great way to begin an online media sale.
Planned or unplanned, every company has a recession sales and marketing strategy. Some will coordinate their marketing efforts internally with their sales staffs to redefine their value proposition and use it to come into their market to make gains while competitors are largely inactive with the recession.
Josh Gordon is president of SmarterMediaSales.com, a training and consulting company that helps publishers grow their online business. Gordon also publishes a blog at AdSalesBlog.com.