What Do Madonna, the New York Giants and Magazine Publishers Have in Common?

A report from the WPA Conference.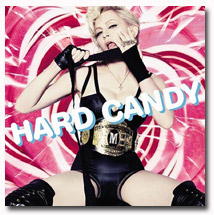 LOS ANGELES—What do Madonna, the New York Giants and the Western Publishers Association annual conference have in common? Plenty, according to Dan McCarthy, CEO of Network Communications Inc., and a speaker on the event's annual power panel.
McCarthy was speaking to the conference theme, "Content, Community, Convergence," and his use of the Giants and Madonna was intended to illustrate what's going on in all three of those areas and how it is affecting the publishing world. "We're three or four years into the most radical transformation ever in this industry," McCarthy said. "There is a trend where content and distribution have become uncoupled. This is unheard of, ever."
Madonna [album cover, above right] illustrates the point because she recently signed a major contract with an event company, Live Nation, and not one of the traditional record labels, McCarthy said. "The publisher of music that built a business over generations with marketing and distribution services finds that those services are no longer critical." On the community side, McCarthy told the story of his son, an avid New York Giants fan, who during the recent NFL draft was watching it on television even as he had two blogs on his computer, where bloggers were weighing in on a real-time basis.
The point of both anecdotes, McCarthy said, is that disruptive business models are changing things in unpredictable ways for the magazine industry, but that value lies in expertise and knowledge that can't be obtained elsewhere.
Three B's
The WPA event attracted about 150 attendees and more than 25 exhibitors. One thing that was striking was the profile of the audience. At this event as well as February's Niche Magazine Conference—and to some extent at FOLIO: events—it becomes clear that a large and completely different magazine-industry strata exists beyond the companies that are struggling with the transforming effects of e-media that McCarthy describes.
These companies are almost profoundly print-centric, running dynamic, innovative and thriving businesses of anywhere from $1 million to $5 million or more, seemingly untouched by the media revolution swirling around them. These publishers have the benefit, according to Alan Darling, executive vice president of AdSend and a speaker on the power panel, of satisfying the "Three B's." Their readers can read in the bedroom, in the bathroom and on the beach."
Fellow speaker and CEO of Active Interest Media Skip Zimbalist, meanwhile, characterized his magazine company's mission in terms of three distinct processes. First, the magazine (or a Kindle-type reader sometime in the next decade) feeds the desire of people who vicariously enjoy the things they find in the pages of his company's magazines. These people are still "grazing," Zimbalist said. Second, the Internet serves the role of active shopping: Searching and specifying. And the third part is live events. "If you're making a big-ticket purchase, like a boat, for example, you want to touch something and feel it. And you come to our show."
Meet the Author
---