What a Blue Chip Advertiser Wants From You (Hint: More Community)

IBM outlines eight steps for publisher success.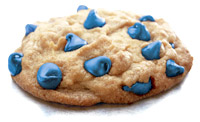 Brands are interested in becoming part of the conversation both online and in print, according to IBM vice president of marketing Edward Abrams (who stressed that doesn't mean violating editorial autonomy but didn't offer an example). "Magazines are important from that independent, authoritative perspective," said Abrams, who spoke at the recent ABM Spring Meeting. "How do I get embedded in a way that's less an advertising approach? I'm not talking about crossing the church-state line but how do we participate?"
That means publishers need to approach information channels differently and in some cases, give up control. "We need to understand the customer mindset," says Abrams. "You've all heard a lot about social media but what does it mean? IBM is the largest community on LinkedIn. It's a community on Facebook. These are the types of things we are looking for you to help with. IBM great at manufacturing but not communicating. Publishers more capable. That's the magic bullet that will differentiate the b-to-b market."
Below, Abrams highlights eight key points publishers should focus on:
1. User generated content. "The customer is in control. We need to find ways to facilitate that. User dialogue is crucial to online success and as publishers, that's scary. Ceding control is scary."
2. Trust in ability of the audience to be self-policing. "They will bring us back to center if we let them."
3. Peer-to-Peer Interaction. "It's where we're going."
4. Transparency and openness. "They can smell BS a mile away and they call you on a problem."
5. Low barriers to entry. "Offer enough choices that customers can participate and be comfortable."
6. Collaboration. "Are we allowing customers to share ideas? We need to work with each other to solve problems."
7. Connecting. "Connect people to information. We have everything the marketplace is looking for. We have to make sure people have access to information."
8. Investment. "We have to understand we will attract people first and make money later. We don't make a penny on Facebook but we could make a lot of money down the road. Business-to-business buyers are people and people are community-driven."
Meet the Author
---