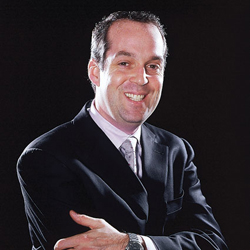 On Jan. 6, Paul Caine quietly ended his 10-month stint as CEO of radio programmer/syndicator Westwood One. The news had been expected since last September, when radio-station owner Cumulus Media purchased the former Dial Global for $260 million. Caine was the victim of the "two's a crowd" principle, with he and Cumulus'  Lew Dickey both being CEOs.
Far more surprising was Caine ending a 23-year career at Time Inc. on March 19, 2013, to take the Dial Global job. As group president/chief revenue officer, he was a heartbeat away from the then-vacant presidency, which was was subsequently filled by Joe Ripp.
Interestingly, Caine's former job was not filled, and press accounts surmise that Ripp could rehire him. With the Time Inc. spinoff from Time Warner scheduled to be completed during the second quarter, Caine conceivably would be more valuable to the company than before.
The former People publisher and Style & Entertainment Group president is well-known in the advertising community and well-liked by
many Time Inc. executives. Current People publisher Karen Kovacs and InStyle publisher Karin Tracy are among Caine's protégées.
*This story first appeared on our sister site min on Jan. 7, 2014.