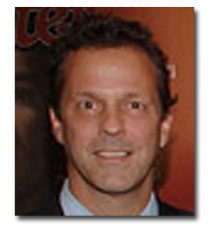 Wenner Media has announced two management changes. Matt Mastrangelo [pictured, right] has been named publisher of Rolling Stone, replacing Will Schenck, who Condé Nast announced yesterday would leave Wenner and become Fairchild Fashion Group's VP and chief revenue officer effective May 10.
Mastrangelo was most recently publisher of Men's Journal and was previously Wenner Media's executive director of corporate sales and associate publisher of Men's Journal.
Michael Wolfe, who is currently the associate publisher of Rolling Stone, has been appointed to fill Mastrangelo's position at Men's Journal. Before joining Wenner Media, Wolfe held various positions at Best Life, GQ and O, The Oprah Magazine.
Mastrangelo has been with Wenner Media since 2001, while Wolfe joined the company in January 2010.