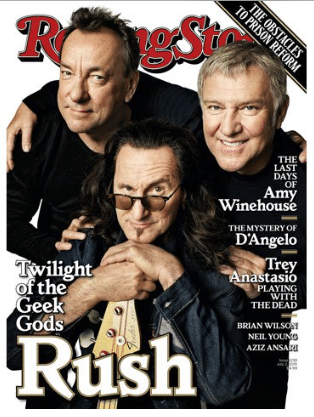 More than a dozen staffers were laid off at Wenner Media in what's being reported as a reallocation of resources toward digital media.
The cuts were spread across the company's three titles—Rolling Stone, Us Weekly and Men's Journal—and impact both the editorial and revenue sides of the business.
No further layoffs are planned, says one source with knowledge of the situation. And, in fact, the Wenner's corporate site has job postings for a number of multiplatform and digitally-focused positions.
Among those let go are Sasha Morrison, Albert Lee and Kevin O'Leary, all of Us Weekly, and David Fricke, a senior writer at Rolling Stone. Fricke will continue to write for both the magazine and website in a freelance role however.
Despite last year's high-profile editorial blunder around "A Rape on Campus," Wenner's titles haven't lost any ground—at least in print—according to figures from the Alliance for Audited Media. Circulation for Rolling Stone (1.4 million) and Us Weekly (1.9 million) stayed flat last year, while Men's Journal saw a 7.2-percent spike in readership in addition to a bump in price.