Weitzner Lays Out His Plan for Summit Business Media

The new CEO says the focus will be on digital and cross-platform opportunities.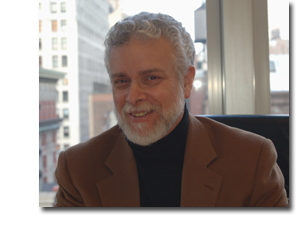 Steve Weitzner, the former CEO of Ziff Davis Enterprise, which was sold to QuinStreet just over a week ago, has been named CEO of Summit Business Media. His new job officially starts today.
Weitzner [pictured] is filling in the space vacated by Andy Goodenough, who left in October, 2011. CFO Thomas Flynn had been acting as interim CEO during the search for new leadership and now moves back into his original role.
The company had gone through a chapter 11 reorganization in early 2011, emerging from that in May. Through all of that, the company shed $140 million in debt and gained new board members, including Charles McCurdy, David Nussbaum, Jason Young and Jean Clifton.
Weitzner says the reorganization is largely complete and the company, which primarily serves the financial services and insurance markets, is now "highly profitable" with revenues ballparked in excess of $70 million.
GE Capital is one of the backers of Summit and also backed ZDE, but Weitzner says that's wholly coincidental and did not factor into his new role at Summit.
He notes that ZDE, under GE, was slotted into a "workout" portfolio, another way of saying the company was distressed. Summit, he says, is a different situation altogether and is part of GE's equity portfolio. "In general, [Summit Business Media] is larger and in a different position than Ziff Davis Enterprise was," Weitzner tells FOLIO:. "It's in good shape and they've started a lot of good work on the digital side."
Going forward, Weitzner says the focus will be on organic growth, particularly in ramping up the company's digital platform and aligning its market verticals across its print, digital and live event platforms. "This is not a company that's a one-trick pony, but it has been organized into media, data and event product groupings and I want to drive the audience across those to make sure it's seeing all off of the relevant offers."
Weitzner, who oversaw ZDE's complete transition to digital, dubbed OmniDigital, will also pay close attention to Summit's digital plans. "There's no question one of the reasons I'm here is to accelerate the digital business," he says.
While "doing some tuck-ins" is not being ruled out, especially as the M&A market begins to get some life back into it, Weitzner is focused on organic growth in the near term. "Summit has a very broad mix of products across all of its segments and we need to sift through that and make sure all the organic opportunities are met."
Meet the Author
---