Weitzner Announces Major Management Restructuring

Company to focus on 'deep customer engagement.'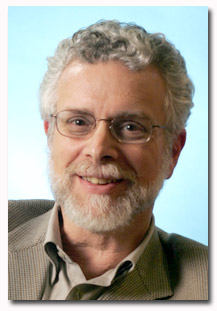 A week after being named CEO of Ziff Davis Enterprise—a move that shocked a number of industry observers—former CMP Technology CEO Steve Weitzner is moving quickly to restructure upper management at the company, naming three newly-created positions.
The restructuring will organize the company around brand awareness, demand generation and deep customer engagement-including white papers, e-seminars and virtual trade shows, live events, roundtables and summits. According to Weitzner, ZDE's "advantage in this fragmented market is that our customers are looking for partners who can help them with the bigger picture and with achieving their global objectives, rather than just another single source of leads, or banners or ad pages. To succeed in satisfying our customers and our audience, we need a new kind of management structure."
There are no layoffs associated with the restructuring, according to a company spokesperson.
In-house consultant Jeff Smith has been named Chief Audience Officer, the "first of its kind in the industry," according to Weitzner. Smith will oversee ZDE's audience database, monitoring recruitment, technology development, usage policy and processes.
Tom Rousseau, who has served in ZDE's sales department for four years, has been named president of sales. Rosseau has previously worked at IDG Corp. and at with Weitzner at CMP. Another in-house consultant, Adam Taff, has been named senior vice president of operations. Taking on ZDE's demand generation products such as eSeminars and white papers are Barry Harrington and Joanna Rivard of the company's Web Buyer's Guide.
Weitzner's management team will be rounded out by CFO Eric Berk as CFO; online COO John Caputo; senior vice president and editorial director Mike Vizard; Phil Kramer, senior vice president of Internet sales and marketing; group publisher Matt Merkin; and Carine Roman, vice president of finance and online operations.
As a result of the reorganization, senior vice president of ZDE's custom solutions group, Martha Schwartz, has left the company.
Last week Weitzner was officially named chairman and CEO of Ziff Davis Enterprise. The move came only two months after the former CEO was named head of international M&A and business development for CMP Technology.
ZDE titles include Baseline, CIO Insight and eWeek. The company was formed last June when Ziff Davis sold the group to Insight Venture Partners for $150 million.
Meet the Author
---